Mashed Potato Pancakes Recipe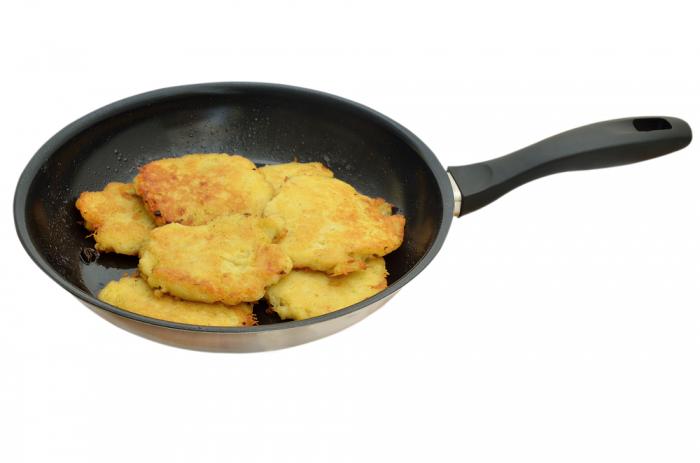 When Hanukkah and Thanksgiving overlap on the calendar, mashed potato pancakes are the perfect holiday combo treat.
Ingredients:
2 cups leftover mashed potatoes
2 eggs, beaten
1 small onion, finely minced
¼ cup flour
1–2 tsp salt (to taste)
½ tsp finely ground pepper (white pepper is nice if you have)
Olive oil for frying
(Optional for dairy: Add ½ cup grated parmesan cheese, and use a combination of olive oil and butter for frying.)
Preparation:
Mix together potatoes, eggs, onion, flour, salt, and pepper. If mixture feels too thin, add a little more flour.
Heat 1–2 Tbsp oil in skillet.
Drop scant ¼ cup of potato mixture into skillet and pat into rounds about 3" in diameter and ½" thick.
Fry about 3–4 minutes on each side until crispy, browned, and hot throughout.
Makes 4-6 pancakes.