Understanding Inclusion – Tikvah Program at Camp Ramah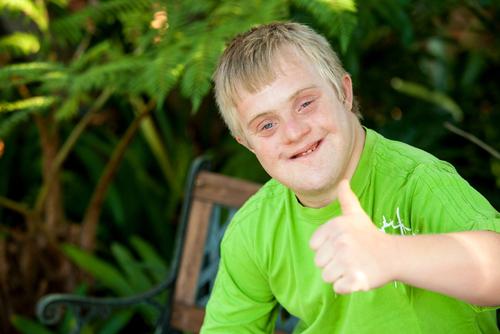 Understanding Inclusion – Tikvah Program at Camp Ramah
By Howard Blas
Imagine going to the same summer camp as children with Down Syndrome, autism—even kids in wheelchairs?! It may sound unusual and perhaps even a little scary at first. The Tikvah Program at Camp Ramah in New England makes it possible for campers with all types of disabilities to enjoy every aspect of the camp experience, right along-side their typical peers – like you.
Tikvah campers swim in the lake, attend Jewish Studies classes, climb the alpine tower, sing and dance, lead Friday night Shabbat services, go on overnights, and rehearse for plays like the Lion King—in Hebrew! And the most impressive part? They do many of the activities with their typical friends.
Roni of Connecticut writes, "I've been raised to see people as people. It's not my disabled friend, Shira. It is my hilarious friend, Shira, who loves running and Justin Bieber, and also has a disability." Claire of Washington, DC adds, "Because of the Tikvah Program, I don't have the same attitude towards those with special needs as most of my peers."
Roni and Claire both spent many summers at Camp Ramah. A young girl with disabilities lived in their bunk and did all activities with them. Sometimes this young girl screamed. Or had tantrums. Or didn't listen to the counselors. But that didn't seem to matter. "We dine together, we live together, we play sports together, we learn together, we laugh together. And we all benefit," says Roni.
Camp director, Rabbi Ed Gelb agrees. "Inclusion works. Everyone benefits. I see it every day. This is one reason why I love my role of Camp Director!" And by doing normal camp activities day after day with campers from the Tikvah program, it stops being scary. It just becomes a regular part of daily life at camp.
Tiki of New York is a long time Tikvah camper. Tiki is very friendly. She knows everybody in camp by name! She loves music and fashion. She is good at computers. And she works a few hours each day in the art studio. Tiki also wears hearing aids, has some learning issues and some minor difficulties walking. Tiki writes, "I love camp because it is such a special place! I like the camp activities, and I like hanging out with my camp friends. I have a disability but I want to be among them and I just want to be like everyone else!"
Howard Blas is the director of the Tikvah Program at Camp Ramah in New England. He recently was honored with the 2013 Covenant Award for his work at Camp Ramah.