A Benefit for NATE Members
Written by Anonymous, 23 of October, 2011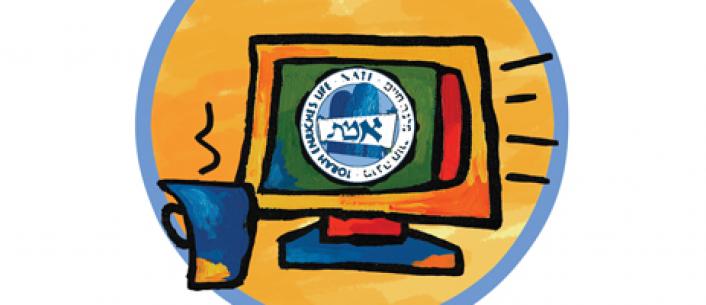 Free professional development webinars are among the benefits NATE members enjoy. Our Consulting Group was delighted to be asked by the NATE Professional Development team to present a webinar on Blended Learning on Tuesday, October 25 at 1:00 pm Eastern.
NATE members will see how Modern Israel Online, the digital companion to the book Experience Modern Israel (grades 6-7), uses Google Earth to bring Israel alive at home and in the classroom.
Presenters Rabbi Mark Levine, Executive Editor at Behrman House, and Aviva Werner, Editor of Babaganewz.com and author of Experience Modern Israel, will demonstrate how these blended learning tools extend learning into the home, motivate students to learn about Israel, cultivate personal connections to the Jewish homeland, and involve families.
Special Feature: NATE members will experience the upcoming Behrman House Online Learning Center, a virtual learning environment with a wealth of resources, including instant lesson plans, video and audio files, photo galleries, and a comprehensive Jewish values library.
If you are a NATE member and have not yet signed up for the webinar, please contact John Panzella in the NATE office jpanzella@natenet.org.