An Inside Look at Spring's Apples & Honey Press Releases
Written by Behrman House Staff, 01 of March, 2017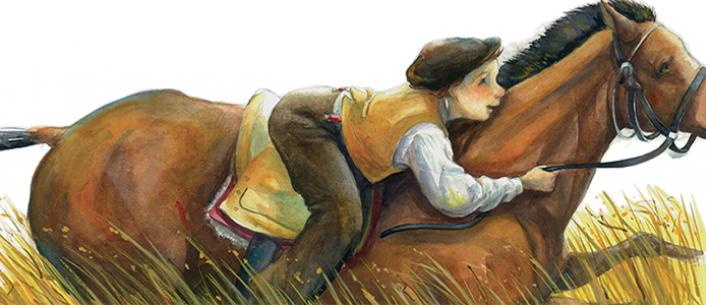 Apples and Honey Press is ready to release four new children's titles this spring, sure to make a delightful addition to any classroom, library, or home. The young learners in your life will have the opportunity to get silly with a bashful mitzvah mouse, attend a Passover seder with a Russian family and their new Argentine friend, learn how matzah is made, and accompany a family of cats as they journey through the capital of Israel.
When buying from Behrman House, educators can receive a 5% discount on each purchased title. Do you need 25 or more copies for an event or a class? Contact us to learn how much you can save.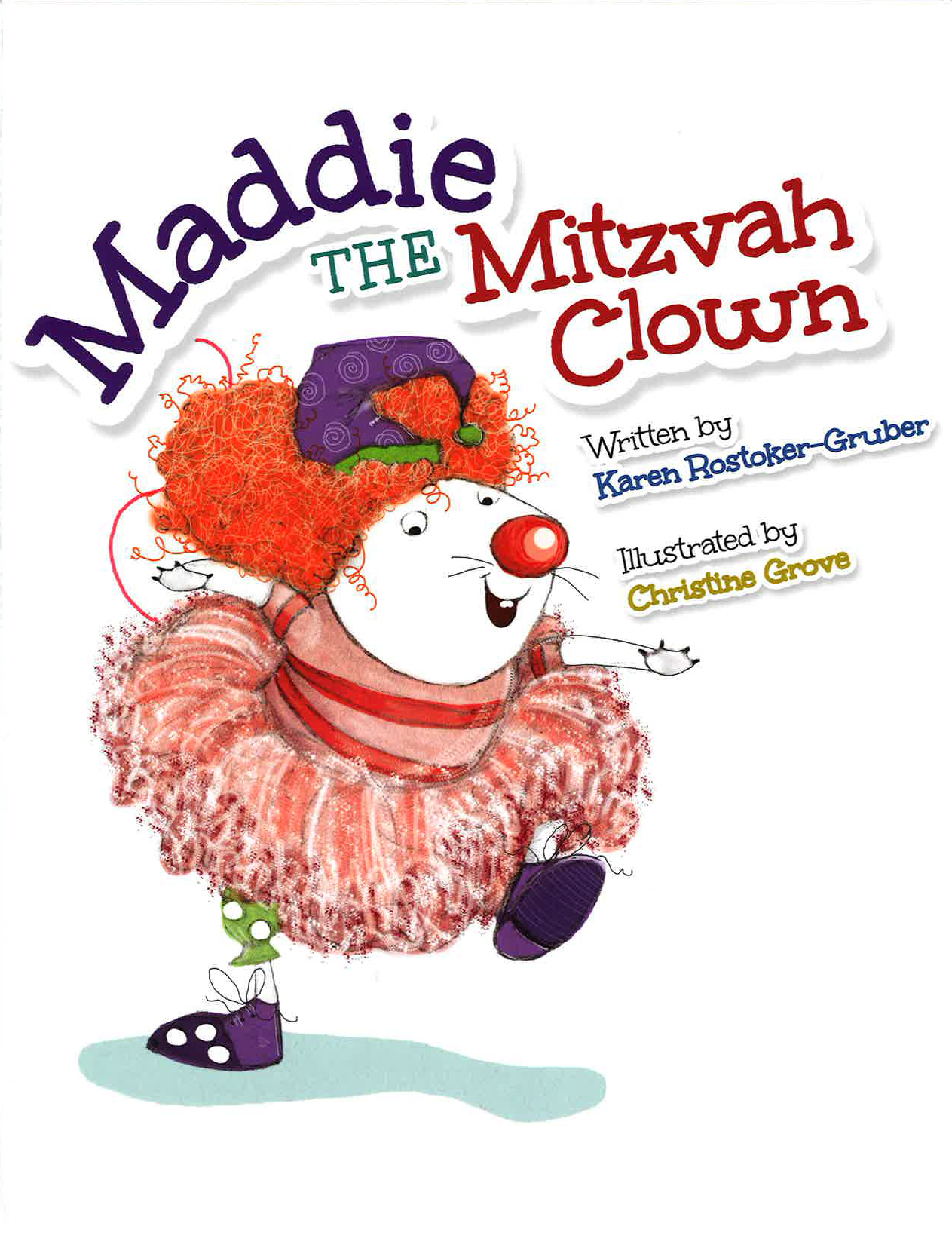 Maddie the Mitzvah Clown
When Maddie sees Giggles the Mitzvah Clown perform at her Grandma's senior home, she decides to join in! She puts on a big red nose and learns how to make balloon animals, sing songs, and most importantly, how to bring smiles and happiness to Grandma and her friends.
Along the way, Maddie learns how to overcome her shyness, too, and become a more confident and happy mouse.
Ages: 3-8
Sample Discussion Question: If you ever decided to be a mitzvah clown, what would your mitzvah clown name be?
Sample Activity: Put on a clown fashion show! Ask your students to pick a wardrobe from your classroom, such as tutus and funny shows, put on some music, and watch them do their thing!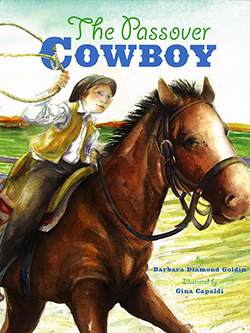 The Passover Cowboy
Until last year, Jacob and his family had lived in Russia, where he and his friends would run in and out of each other's homes, one house right next to the other. But now his family has moved to Argentina, and to Jacob, it seems that friends are harder to find in this new land. Could his new friend Benito join the family seder? Would he? Could a Passover meal here in Argentina — with cowboys, ponchos, chickens, and horses — feel like home, too?
Ages: 4-8
Sample Discussion Question: Everyone's family is different, with a different culture and different traditions. Where does your family come from? What do you know about those places? What traditions do you share with your family?
Sample Activity: Jacob had to move to a new country and learn a new language. What words in other languages do you know? How many different ways can you say 'hello,' in English or in other languages?
Ex: English Other Languages
Hello Shalom
Hi Hola
Hey Ciao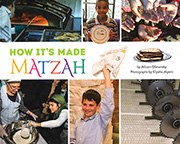 How It's Made: Matzah
Meet the people who make matzah — by hand or in factories — and see how they keep to the strict 18-minute time limit, mirroring the Israelites' race against time over 2,000 years ago. Find out how the matzah-making process is more than just mixing flour with water, and shows us the value of doing things together.
Ages: 5-8
Sample Discussion Question: In this book, Rivka Mor Yosef says, "I put happy thoughts into the dough, so the matzah will taste good!" What happy thoughts would you put into your matzah dough?
Sample Activity: Give a piece of matzah to each student. Ask, "What words would you use to describe how it feels? What shape is it? What color is it? Does the shape, size, or color remind you of anything?"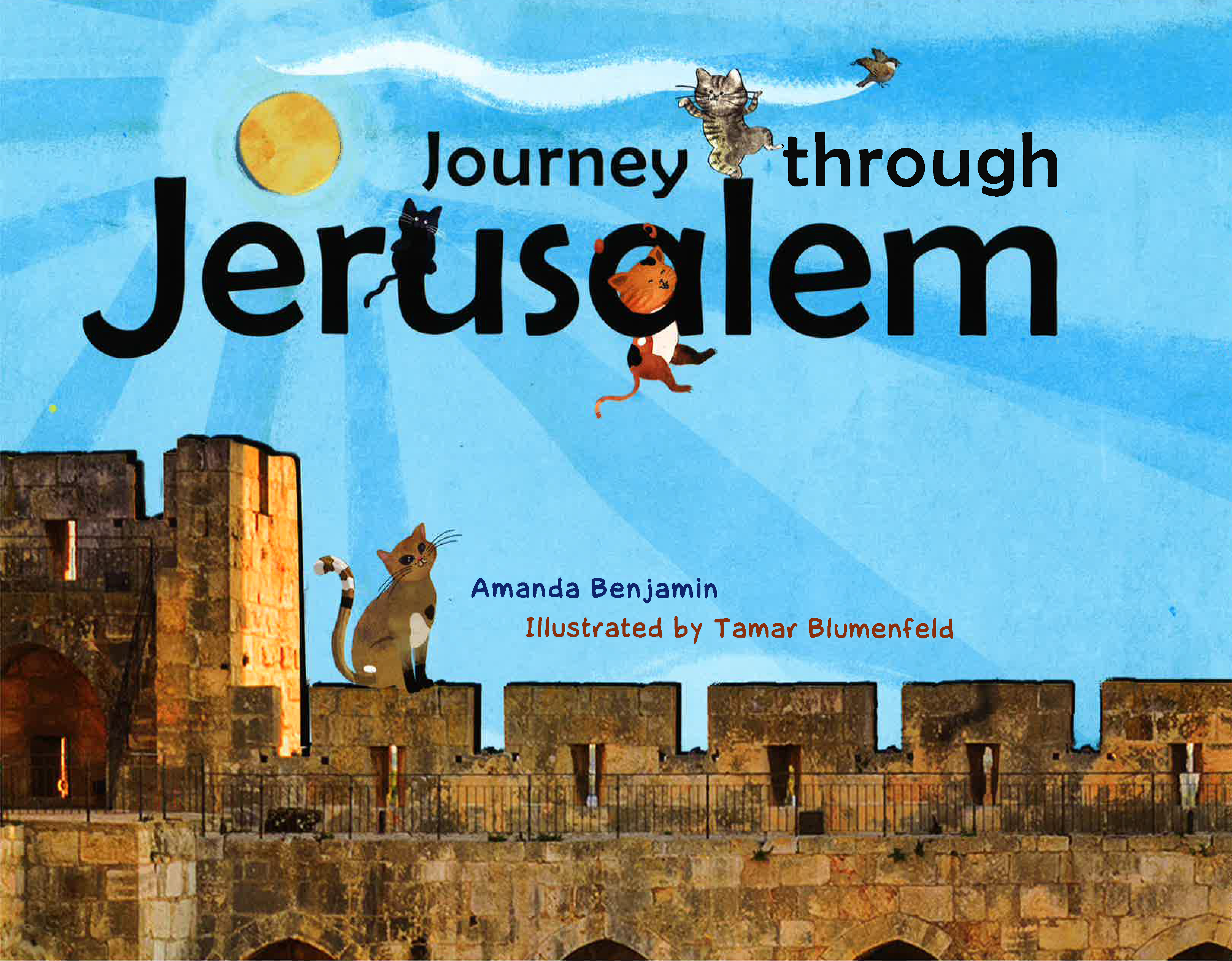 Journey Through Jerusalem
Three curious kittens climb windmills, race along ancient ramparts and balance on Roman ruins in the world's most fascinating city — Jerusalem!
As they scamper from one iconic site to the next, Jem, Mirri, Bex and their mother, Olivia, find themselves in a unique and diverse world: a city that is home to three faiths, where one view outshines the next, and where the old and the new come together at every corner.
The capital of Israel, Jerusalem is a city full of surprises and delights.
Ages: 4-7
Sample Discussion Question: Do you have a pet? What would your pet talk about if they could talk? Where would they go if they could explore the world? If you don't have a pet, imagine that you do — what kind of animal is it?
Sample Activity: Have students build their own city with blocks. Provide them with animal figurines and encourage them to let the animals explore.