Best Practices for the Online Learning Center: Proven Ideas
Written by Behrman House Staff, 01 of April, 2014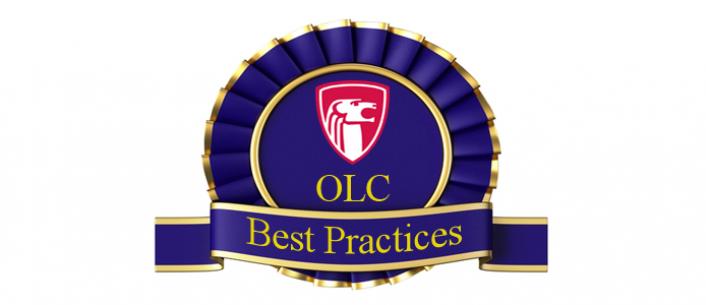 Best practices are ideas that make your world run better. We've been collecting ideas from educators who feel successful getting their OLC groups up and running. Here are four best practices educators are using for the OLC.
1. Include permission forms right along with registration packets. (Do parents register online? You can even use a check box in an online form)
This gets information such as email addresses and parent permissions on file right away, when you have parent attention about all the other forms you need from them; no chasing parents down at the beginning of the school year. You will be all ready to set up student accounts and create classes. Here is a link to the OLC parent permission form.

Show parents the benefits--Have an open house at the beginning of the school year and demo the OLC for parents
2. At the beginning of the school year, pull in small groups of students, give them computer access, and have them practice signing in, change temporary passwords, and locate their online groups and materials.
Give students direct experience to show them how the system works, so they know what to do before they get home. This can also be helpful when introducing teachers to the OLC

Set expectations-- expect kids will do their homework in the OLC and make that perfectly clear to the families at the start of the year

Have parents sign a sheet each week saying kids did the work, send regular updates to parents about how their child is doing in class

Print out stickers for homework folders with user names and password to make it easy to create student accounts and provide information for easy access
3. Appoint an in-house mentor/coach/OLC expert as the "go-to" person for staff, students, and parents.
Delegating to an in-house mentor can help you provide a resource to help guide other teachers, and keep you in the loop. We're delighted to provide ongoing assistance to ensure your in-house mentor has the latest tips and best practices for keeping kids engaged.

Ensure teacher familiarity by having the teachers actually do the lessons themselves. That way they are utterly familiar with the content they are assigning.

Share best practices among staff at staff meetings and even post on staff bulletin boards for extra OLC tips.
4. Show evidence of kids' success.
Tell parents you tested the students and show them how the successful ones are those who practiced at home--parents want their kids to succeed and stay up with the class.

Recognize students' success in class for those who DID do the homework at home. Kids don't like to be left out.
We are always at work making the Online Learning Center work better for you. Your comments are always welcome--simply click the green "Feedback" button from any page in the OLC and let us know about your experiences and any new features that would improve your experience.
Are you ready to try the Online Learning Center in your school in the Fall? Did you use it this year and want to get a head start preparing for the upcoming year? Contact us for a 15 minute consultation that will get you on your way.
Remember, the Online Learning Center platform is free; you can create classes and discussion groups for any learners, using your own materials. You can augment your learning groups and classes with blended learning Hebrew and Bible materials, with lessons, videos, and articles from our Resource Libraries, and with lessons and curricular materials from our partners such as Rich Recht and ISRAEL21c.