Educator Spotlight: Top 10 Tips for Using the OLC
Written by Behrman House Staff, 29 of March, 2016
Cheryl Epstein, assistant director of education at Congregation B'nai Israel in Boca Raton, Florida, introduced the Online Learning Center to her school in 2012. In the years since, her 500 students have made huge strides in Hebrew as a result. One of her students told her just last week, "The OLC really helped me be successful in learning to read Hebrew." She has developed strategies for her staff and parents to get the most out of the OLC, and shares them with us. Read her Top 10 Tips for Using the OLC here.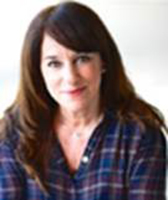 What do you like about the Online Learning Center?
The OLC is a great opportunity for the parents, students, and teachers to communicate the reading assignment each week and any other information we want to get out to our families. As the educator of the OLC, I am able to provide parents, students, and teachers a place that works for EVERYONE. I am always able to refer to the OLC to help individuals in person or over the phone.
How has it helped your teachers and students?
The students and teachers who use the OLC consistently do really well reading with accuracy and fluency. Many of our students do not have someone at home to help them read Hebrew, so I tell parents and students that the OLC is their "private tutor," at no charge.
How is the OLC used in your school?
Our teachers take advantage of using the OLC as part of their Hebrew lesson each week. Teachers take the students to the computer lab to practice and/or use a laptop projected onto the whiteboard in their classroom. Teachers and students with a dry erase marker are then able to use the OLC as a teaching tool on the whiteboard. The Hineni curriculum allows our students to use their phones in the classroom to practice and challenge each other.