Everyone is Welcome
Written by Behrman House Staff, 12 of February, 2016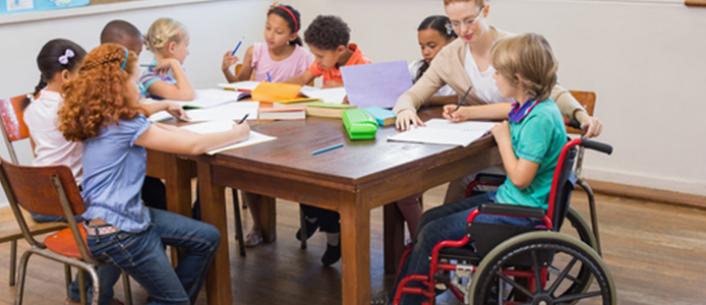 How can we welcome all children, regardless of their physical, emotional, or intellectual challenges, into our classrooms and the community of their peers?
This question often tears at the hearts of professionals and leaders of the Jewish communities. Building an inclusive program in your school doesn't need to be overwhelming. With help from Everyone is Welcome, previously published by URJ Press, authors Rabbi Steven Rau and Stacey Levy offer a proven and accessible approach to creating a culture of inclusion in your community.
Everyone is Welcome starts with an overview of special needs education and the history of the inclusion movement, written for both experienced educators and engaged volunteers. Then Rau and Levy introduce the practical principles for a strong, inclusive program. These include:
- Professional development for teachers working with students with special needs.
- Written documentation for teachers and learning assistants, spelling out background information, and proposed classroom strategies for each student.
- A program for identifying and training volunteer teaching assistants to provide a one-on-one support for students in the school with special needs.
- An onsite learning lab that prepares students for success in the classroom, both onsite and at satellite locations.
- An onsite supervisor who serves as a resource for teachers and parents.
Begin building your inclusive program today by ordering Everyone is Welcome on Amazon.