Free Hebrew Practice for Summer
Written by Behrman House Staff, 19 of April, 2016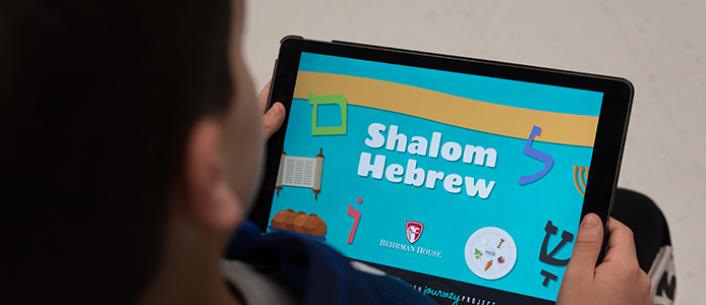 Looking for a fun, cheap way to give your students some Hebrew practice as they head into summer? We've got two great options for you.
Shalom Hebrew OLC App
Students of all ages can learn to read Hebrew in a fun and effective way on any device! Designed as a universal app, Shalom Hebrew OLC App can be used on any PC or Mac desktop; laptop; tablet; or smartphone.
Developed in conjunction with the Jewish Journey Project, the app comes packed with engaging features, interactive reading exercises that can be recorded and reviewed by educators, and more than a dozen games. Link it to student accounts in our Online Learning Center and let them choose where they wish to practice—and on which device—while their progress and recordings are saved centrally.
Each of the 25 lessons can be used as a supplement to any of the Shalom Uvrachah materials or even other primers for additional Hebrew practice, or used completely independently.
Order it before April 30 and try it FREE for 12 months. Here's how:
1. Buy the app.
2. Add the software to your school in the Online Learning Center.
3. Have children download the app on their mobile devices. They will log in with their OLC credentials the first time to link the accounts.
Batya's Bubbles & Blessings
Now with 12 blessings and prayers available! This FREE app allows you to play, listen, and record from Kol Yisrael volumes 1, 2, and 3 through an interactive game. Includes an updated Hebrew/English main menu.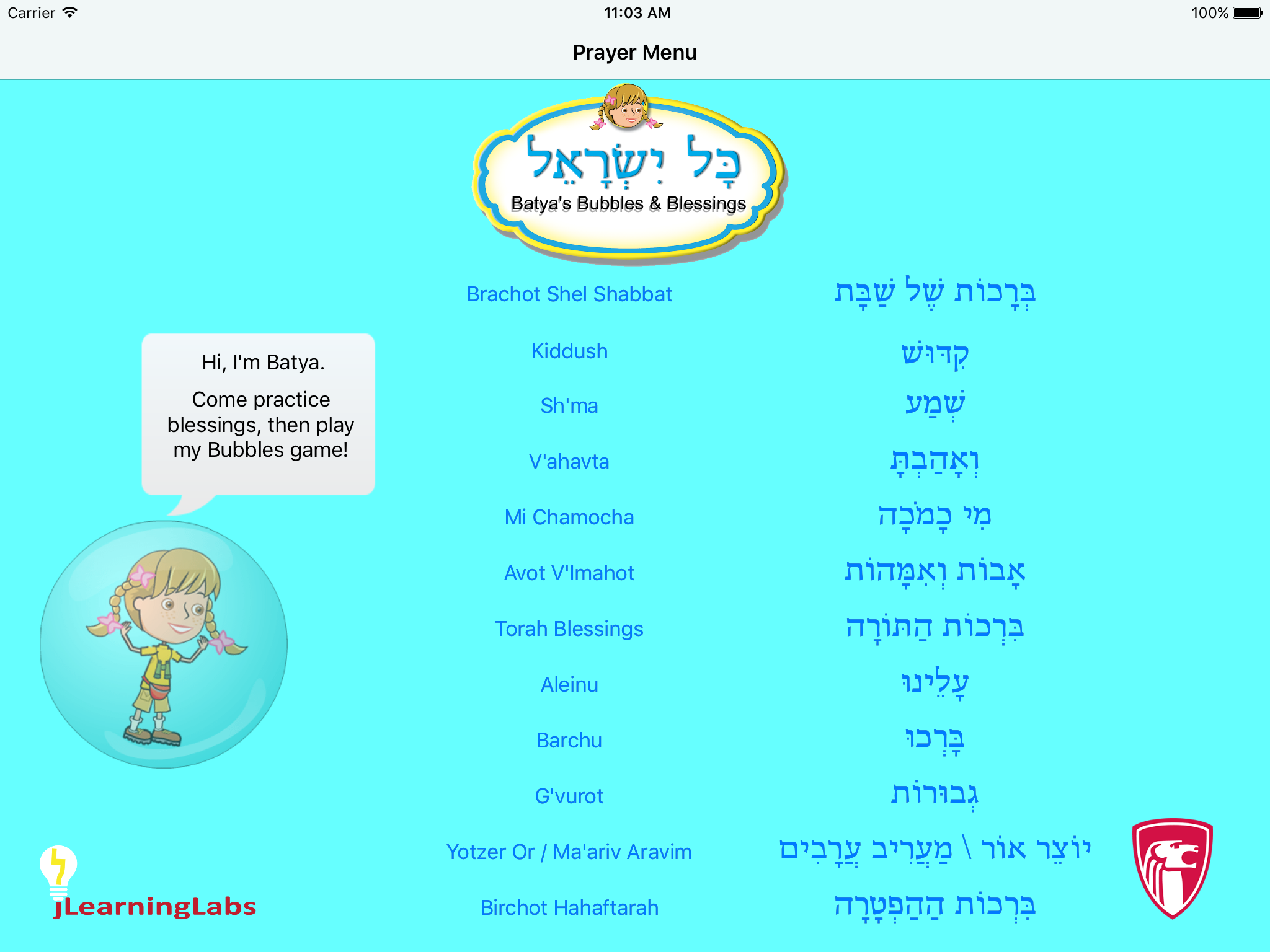 New prayers added:
Bar'chu
G'vurot
Yotzer Or/Ma'ariv Aravim
Birchot HaHaftarah
Batya's Bubbles & Blessings supports your use of the Kol Yisrael Hebrew program to practice prayer reading, skills, and to review the prayers from all three volumes of Kol Yisrael.
Learners can record themselves while reading, chanting, or singing the prayers and blessings, and have the option to email the recordings to anyone. The recorded files can even be played on iTunes.