Get Organized With "The Teacher Planner"
Written by Behrman House Staff, 11 of May, 2017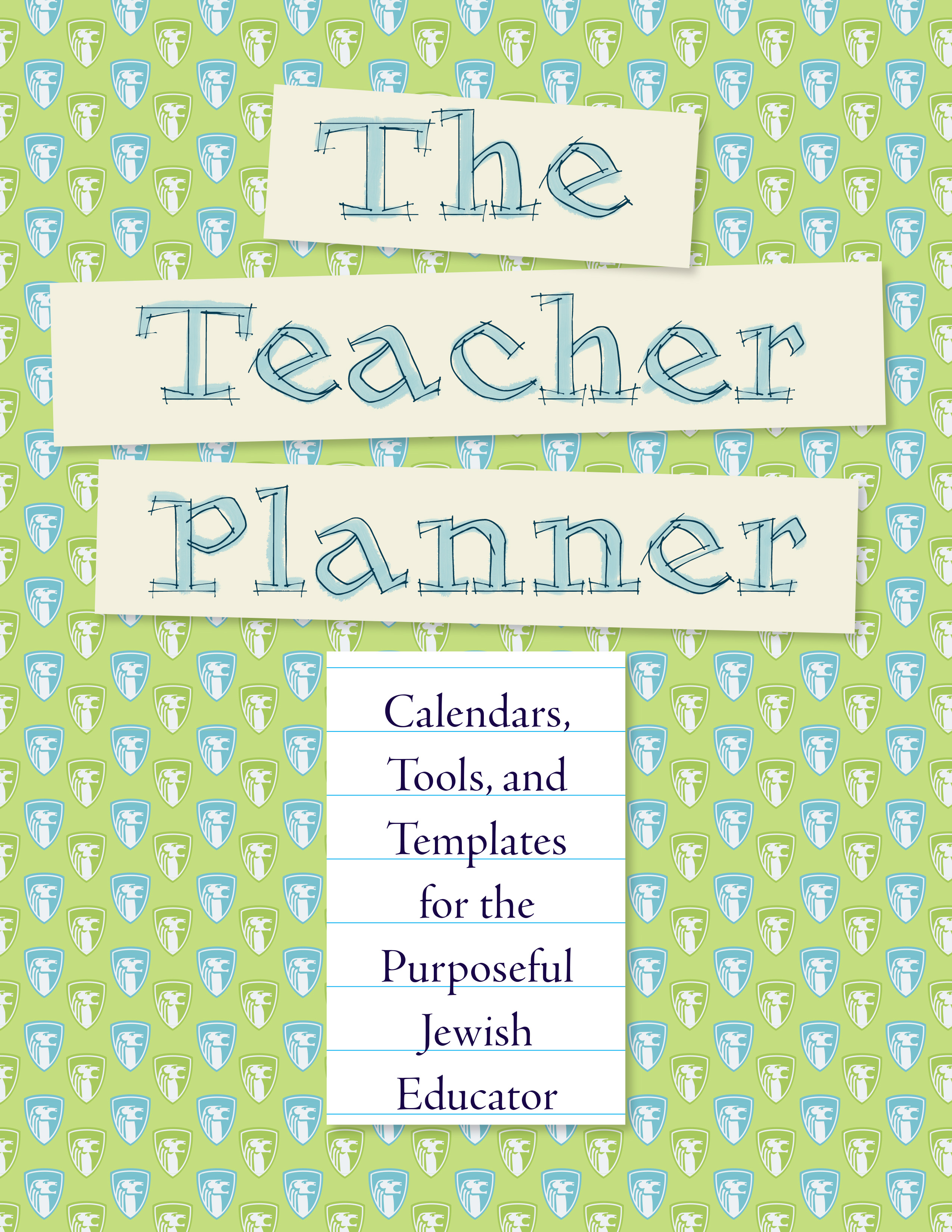 Get—and stay—organized with a new planner designed especially for Jewish educators.
It seems that neither the computer nor the smartphone can replace the sheer deliciousness and sense of possibility embedded in a hands-on, handsome, printed planner. Entire YouTube channels are devoted to the purposeful inspiration that derives from putting colored pens to paper to envision a more cheerful and organized future.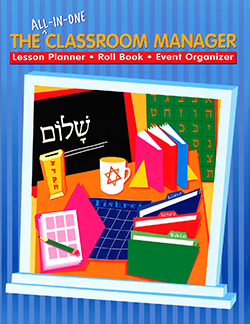 With that in mind, we have completely revised our All-in-One Classroom Manager into The Teacher Planner. This new instant essential includes:
- Formatted pages for attendance and lesson planning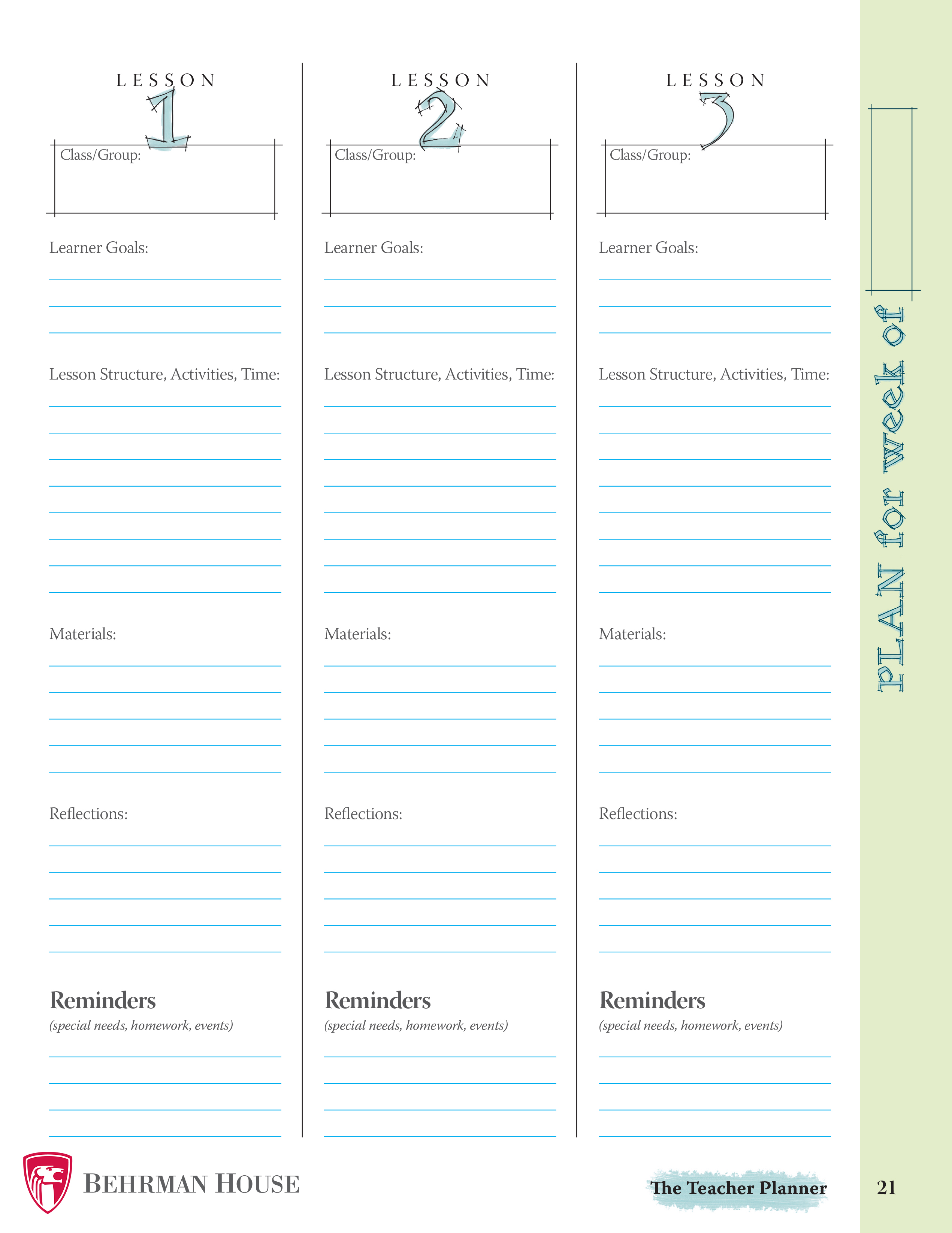 - Resources such as Jewish and secular calendars, an alef-bet chart, a glossary of basic classroom Hebrew words and phrases, and suggestions for Mitzvot in Action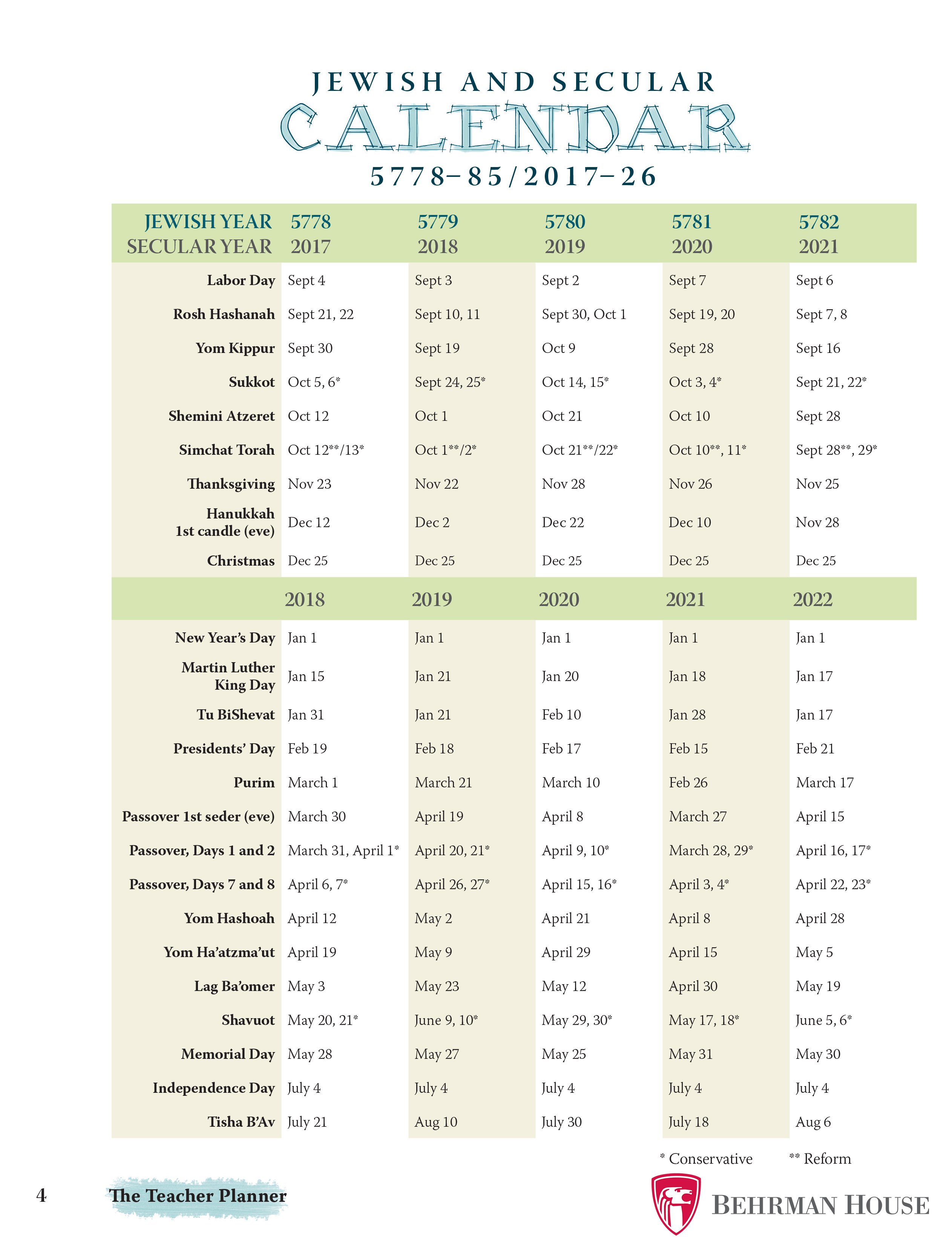 - Simple techniques for practicing mindfulness, to help teachers feel more present for those around them
- Prompts to encourage personal and professional goal-setting and reflection, so teachers can improve their teaching by assessing what is and isn't working for them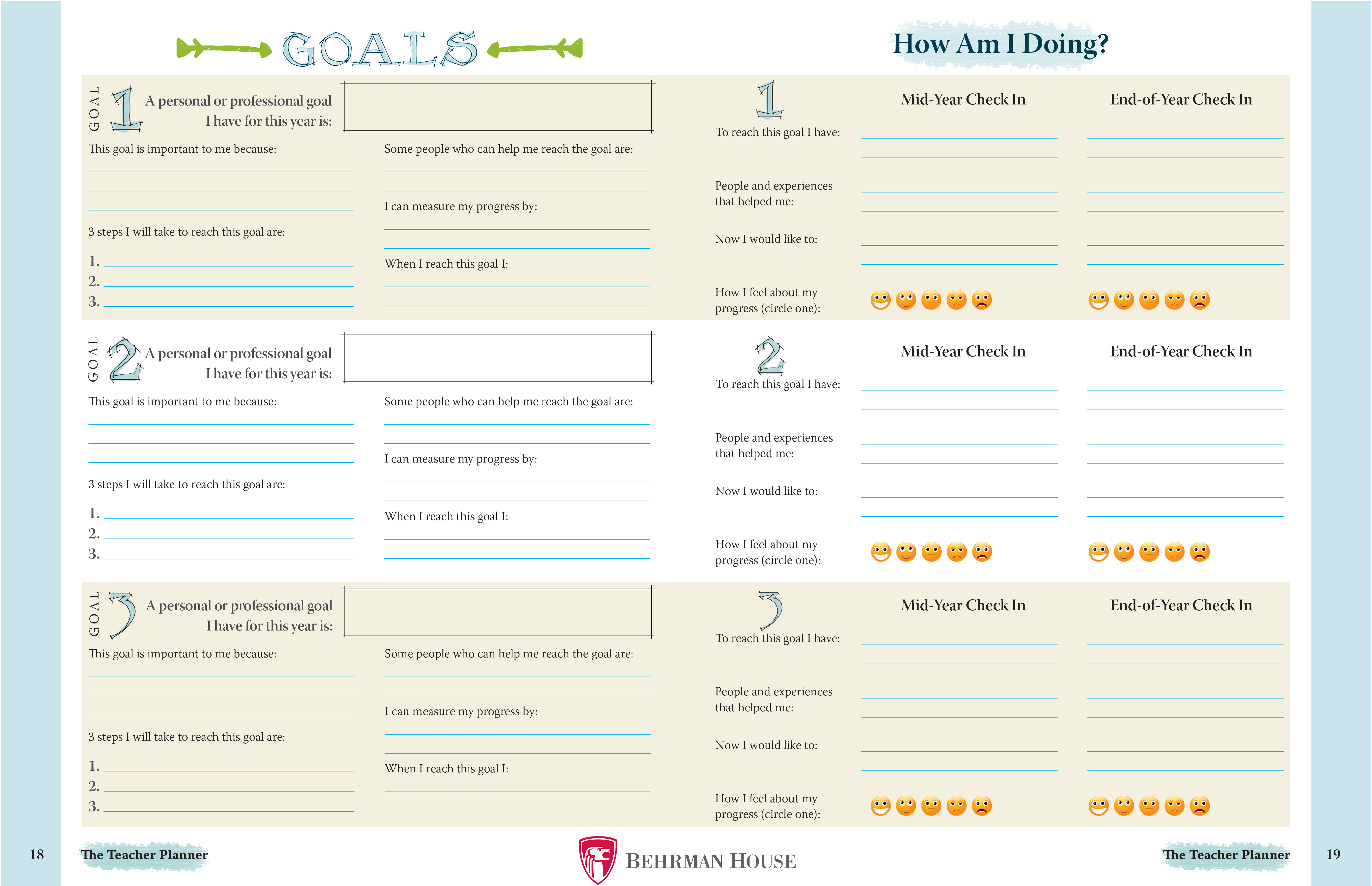 - Inspirational quotes to help teachers create a kind and purposeful learning space
This 48-page planner is a perfect item to include in teacher welcome packets in the fall, and well-priced at $7.95 for a full year of planning and reflection. Order here.