Hack Jewish Education
Written by Behrman House Staff, 21 of October, 2015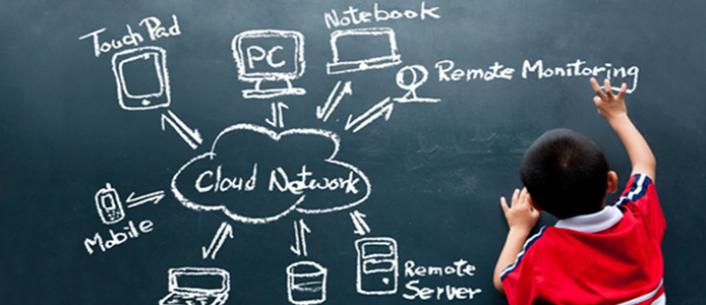 Behrman House, the leading publisher of textbooks and digital learning materials for Jewish schools in North America, and MindCET, the innovation department of Israel-based CET (Center for Educational Technology) announced today a new pilot accelerator program to identify and support a North American-based Jewish Ed-tech development team beginning in Fall 2015, funded with a grant from the AVI CHAI Foundation. The goal of the pilot program is to jumpstart the creation of new, Jewish educational technology.
"AVI CHAI is delighted to partner with MindCET and Behrman House in this effort to stimulate educational technology innovation in day schools and summer camps," noted Yossi Prager, Executive Director for North America of the AVI CHAI Foundation.
The pilot accelerator program is designed to address the ongoing challenges of developing technology solutions for Jewish education, including the high cost of initial development of games and educational software and the limited size of the Jewish education 'marketplace.' The program will serve as a development incubator that focuses on identifying and nurturing a team with an outstanding idea to create a market-ready product, and setting them up to both sustain themselves and support further development.
The program leverages MindCET's expertise in technology incubation and development and Behrman House's knowledge of the needs of North American Jewish educators together with its experience with other ed tech development for Jewish education through its JLearning Labs unit. The program will provide an array of unique opportunities and support for the chosen development team, including:
· One month in Israel to work with developers and other teams, hosted by MindCET
· Workshops and mentoring hosted by Behrman House to focus on the Jewish educational market
· Access to professional design, coding, art and other tech development talent
· Technology, business, and education workshops and additional training
· Opportunities to work with Israeli tech development start-ups both remotely and in person
· Access to Jewish education community for testing and feedback through-out the program
· Opportunity to participate in Israeli Demo Day to hone presentation skills
· Access to Behrman House and MindCET online learning platforms
· Access to entrepreneurs, educators, academics, investors in Israel and America
The call for applications to the Behrman House/MindCET pilot accelerator program is beginning now, and the pilot is scheduled to begin in December, with a month in Israel—part time in MindCET's accelerator facility in the Negev, and part in Tel Aviv--scheduled for January 25-February 25, 2016. The chosen team will be offered a spot in one of MindCET's Israel Demo Days. Applications can be accessed at jlearninglabs.com, the non-profit incubator platform created by Behrman House to advance ed tech development. Team applications should be submitted by November 20, 2015.
MindCET is the innovation department of Tel Aviv-based CET (Center for Educational Technology), the largest textbook publisher and develop of advanced communications technologies for schools and the broader communities in Israel. Established in 2013, MindCET serves as an Israeli incubator/accelerator for start-ups in the educational field, providing individual and group programs that provide an environment for peer learning and assistance, running parallel to other Ed-tech accelerators that have opened around the world.
Behrman House is the leading US-based Jewish educational publisher and continues to be recognized for its distinguished Jewish educational materials used in schools throughout North America and in English-speaking countries around the world. Behrman house has 12 years of experience with digital educational development, and four years with its Online Learning Center platform. Behrman House's experience and position in the development and delivery of digitized educational materials allows it to put these technologies to use rapidly on behalf of the established content providers and startups.