Hebrew Learning + Music = Fun
Written by Behrman House Staff, 22 of March, 2016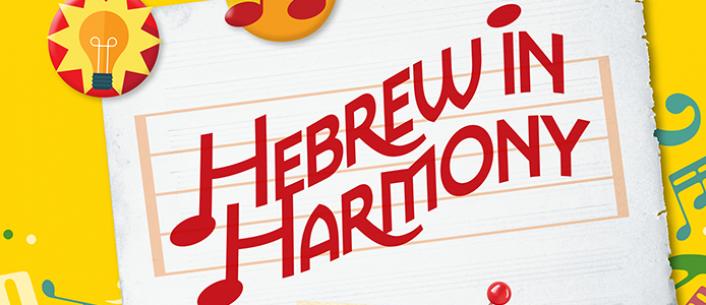 It's been a long day of secular academics, and yet your arriving students are soon dancing, smiling, and singing in Hebrew. They're comparing prayer melodies and moving to the rhythm, engaged and lively.
Imagine this is your classroom. No, it's not fantasy. With Hebrew in Harmony—the groundbreaking new music-based curriculum—educators get direction on how to make Hebrew and prayer learning come alive. The curriculum core includes fully scripted lessons of about 50 minutes each and assumes educators have no musical skills.
Here's one small example of an activity from a lesson about the Sh'ma prayer.
Have everyone stand in a part of the room in which there is plenty of space to move around. Say to students:
Okay everyone. Stand in place and show me what a crazy, hectic week feels like, looks like, or sounds like. Ready, go!
Expect running in place, flailing, and frantic movements. Students might also speak really fast, sing a song very fast, draw frantic scribbles on the board, etc. Then say:
Freeze! It's Friday night.
Make sure everyone is standing still. Say:​
Take three deep breaths. Each time, inhale through your nose and exhale slowly through your mouth.
Play Noah Aronson's version of "Shalom Aleichem." Ask:
Now how does this music make you feel? Show me with your body.
Expect slower, more fluid movements. Let students move around for a minute, then bring them back to their spots.
How does this translate to real life? Click here for some early buzz from educators who have tested Hebrew in Harmony.
How will you plan on using Hebrew in Harmony? Join the conversation here.