How One College Is Using Shalom Coloring These High Holidays
Written by Behrman House Staff, 25 of August, 2017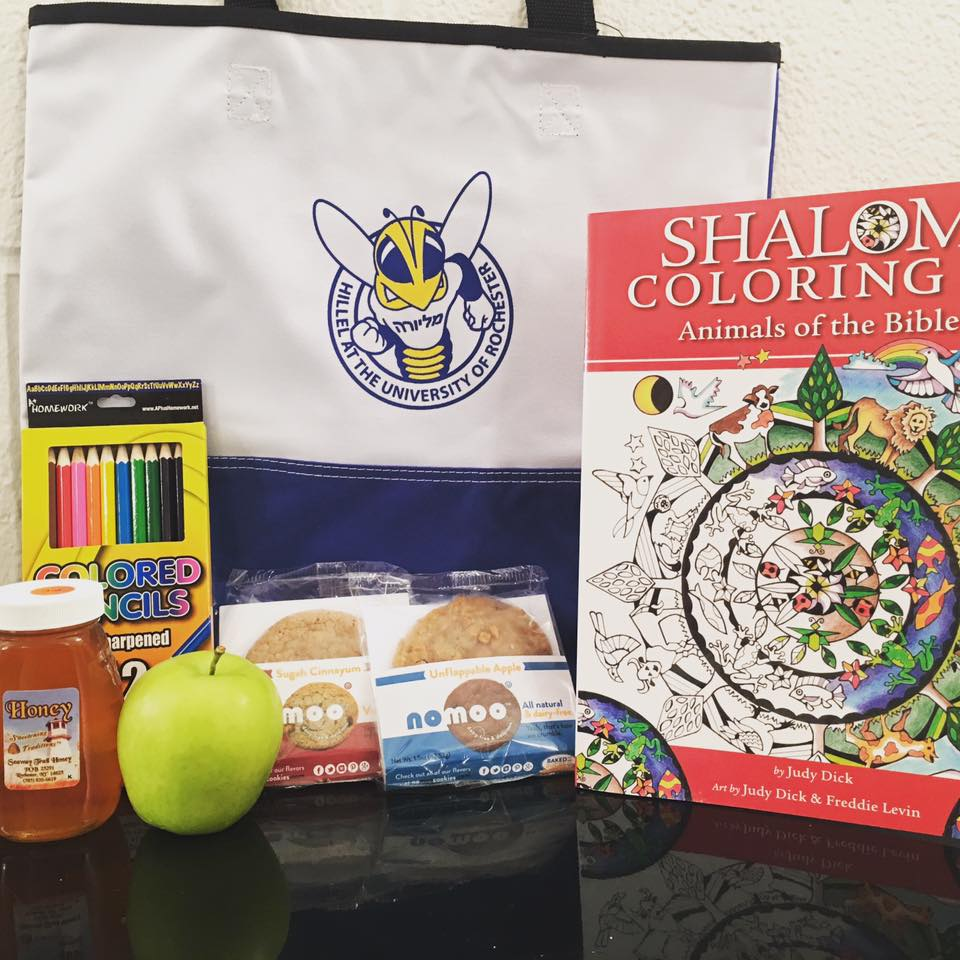 During finals week last year at the University of Rochester, Hillel gave coloring pages to its students to help them relax. The experiment resonated, and this year, Hillel is taking it up a notch.
Hillel plans to distribute all three books in the Shalom Coloring series to students throughout the year, beginning with a High Holidays gift bag. That bag will include Shalom Coloring: Jewish Designs for Contemplation and Calm, plus colored pencils, apples and honey and kosher vegan cookies.
"The designs in these books are just beautiful," said Kayla Bogad, director of engagement at University of Rochester Hillel. "We were sitting in the office oohing and aahing. They are absolutely beautiful and so intricate. Our students will love them."
For High Holidays, Hillel hosts services on campus led by rabbinical students. The gift bags are marketed to parents, who can order them for their children in the week leading up to Rosh Hashanah.
During the rest of the school year, Hillel will distribute More Shalom Coloring and Shalom Coloring III: Animals of the Bible through a new program called Shabbox.
Through Shabbox, Jewish students will receive a monthly package containing dorm-safe candles, juice and "something to help make their experience better and connect to the tradition beyond religion," Bogad says. Those fun items will rotate among the coloring books, a make-your-own kiddish cup kit, make-your-own mezuzah kit, and books by Rabbi Abraham Joshua Heschel and Rabbi Joseph Telushkin.
"We're so excited to use the coloring books," says Bogad. "They're a great way to bring out the students' inner child and bring out inner joy."
Contact us directly to discuss larger quantity discounts for your own events or projects. Need just a handful of copies? Order here.