Introducing: Our New Website, Now Mobile Compatible
Written by Behrman House Staff, 01 of December, 2017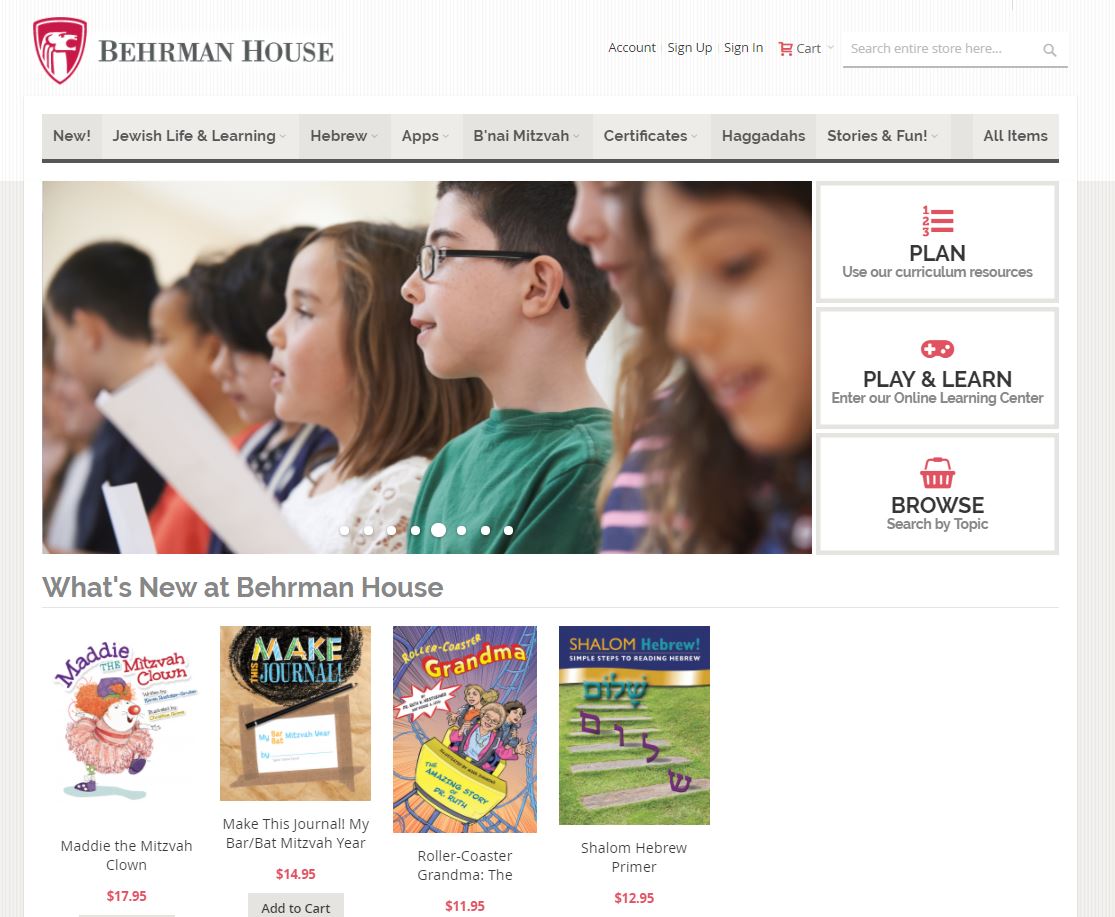 What's New
Access to your account. You'll be able to review your account and ordering history right online.
Easy accounting. For organizations that order on an account there will be no more paper invoices. Invoices will be emailed to the primary contact person on the account. All customers will need an email address to place orders.
Improved search function. We're creating more direct ways for you to access the information you need to plan your curriculum and identify materials you need. Search by title, topic, or age level - find what you need quickly.
Streamlined shopping cart. Find what you need, add to the cart, and check out with ease.
Improved mobile experience. Visit our store from your phone or any mobile device.
Shipping from a new location. Orders will now ship from PBD Worldwide of Alpharetta, Georgia, our new state-of-the-art warehouse and fulfillment center. Returns will also be directed there, and we'll provide return instructions with every order.
Quicker order processing. Orders paid by credit card will now go straight to shipping. This means that no further changes can be made to a credit card order after it is placed.
What Stays the Same
Same link: www.behrmanhouse.com
Your log-in credentials for www.behrmanhouse.com.
Our commitment to ship all orders no later than one business day after receipt.
Access to our full list of print and digital products.
Highlights of our newest releases.
Curriculum planning resources at your fingertips.
Free Hebrew practice games and resources on our site. Find them at: www.behrmanhouse.com/enterOLC
We know change is hard and it takes time to adjust. We are here to help and answer any questions. Contact us at 800-221-2755.