It's A Global Testing Day for Behrman House
Written by Behrman House Staff, 20 of October, 2015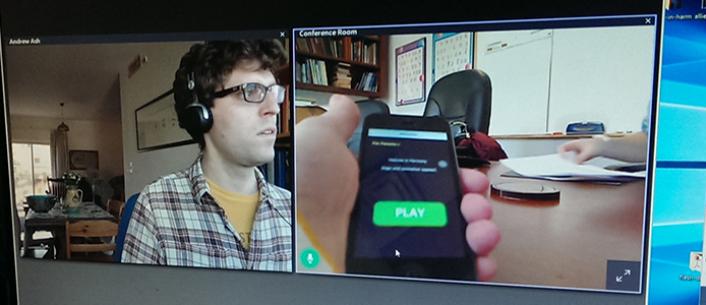 We regularly host usability testing sessions to get an outside perspective on how our website and digital materials work. Today we took it global!
We spent the day testing two of our upcoming products, Hebrew in Harmony, which helps students learn Hebrew using music, and Shalom Uvrachah Digital the new cross device primer for the Online Learning Center.
Unlike our previous usability testings, which were completed in our New Jersey location, this test included participation all the way from Israel.
Thanks to our testers, we have been able to get great feedback.
Do you want to get a preview of new digital mateirals and test new apps? We are always looking for testers to try out our new ideas and help us better how they work and how students will experience them.
The next usability test will occur the first week of December. Contact us today and let us know you want to help!*
*We are especially looking for testers in the NY and NJ area who can get to Springfield NJ for the day.