Make Coloring Pages Pop with These Texture Tips
Written by Behrman House Staff, 09 of October, 2015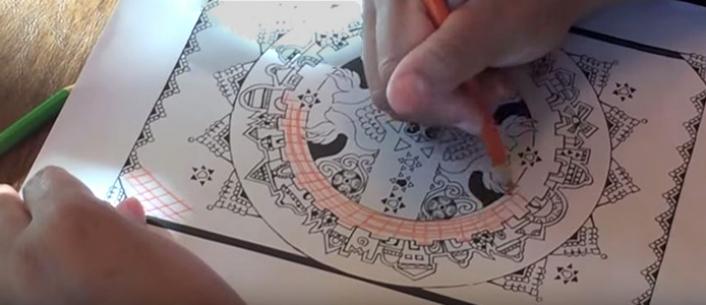 We are quickly approaching the much awaited release of Shalom Coloring, the Jewish adult coloring book!
To help us brush up on our skills, illustrator Ann D. Koffsky has created a quick video to show us how applying different textures to a coloring page can really make your images pop.
Using different pencil strokes, patterns, and even just the side of a colored pencil on a page from Shalom coloring, Ann transforms the page into a work of art. See for yourself!
About Shalom Coloring
Drawing on the rich history of Judaic objects, art, and tradition, this new collection of exquisite imagery features complex illustrations and patterns that will inspire novice and experts colorists alike. Each beautiful piece is designed specifically for adults, and allows them to escape their stresses and mentally relax with a rainbow of choices and beauty.
Click here for more information, free downloadable pages from Shalom Coloring, and to pre-order your copies.
About Artist and Illustrator Ann D. Koffsky.
Ann D. Koffsky is the author and/or illustrator of more than thirty books for childre, including Frogs in the Bed: My Passover Seder Activity Book and Kayla and Kugel. She lives in West Hempstead, New York.