Meet Maddie the Mitzvah Clown!
Written by Behrman House Staff, 25 of April, 2017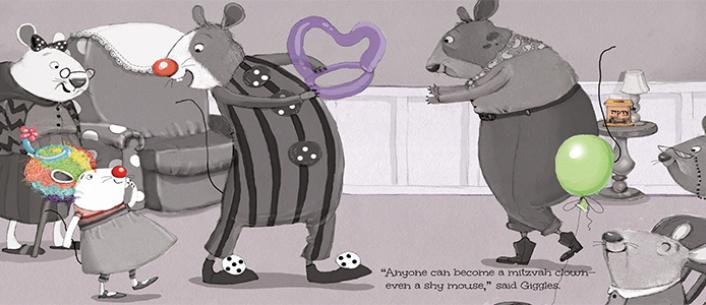 From the mind of Karen Rostoker-Gruber (The Family (and Frog!) Haggadah, Farmer Kobi's Hanukkah Match) and with illustrations by Christine Grove comes a new story from Apples & Honey Press.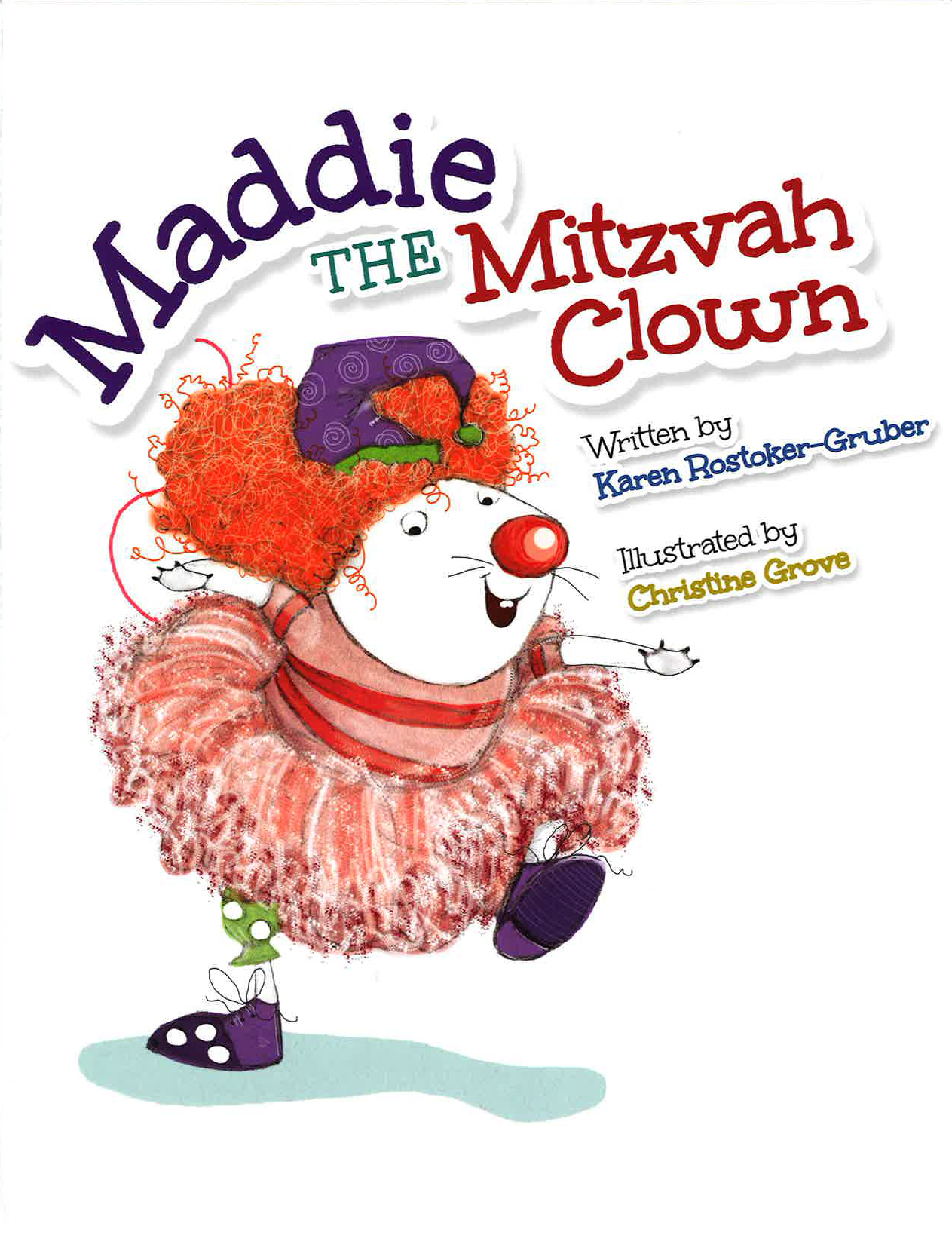 When Maddie sees Giggles the mitzvah clown perform at her Grandma's senior home, she decides to join in! She puts on a big red nose and learns how to make balloon animals, sing songs, and most importantly, bring smiles and happiness to Grandma and Grandma's friends. Along the way, Maddie learns how to overcome her shyness, too, and become a more confident and happy mouse.
A cheerful picture book, young readers will enjoy watching how the illustrations begin in black and white, and evolve into full and exuberant color as Maddie gains her confidence.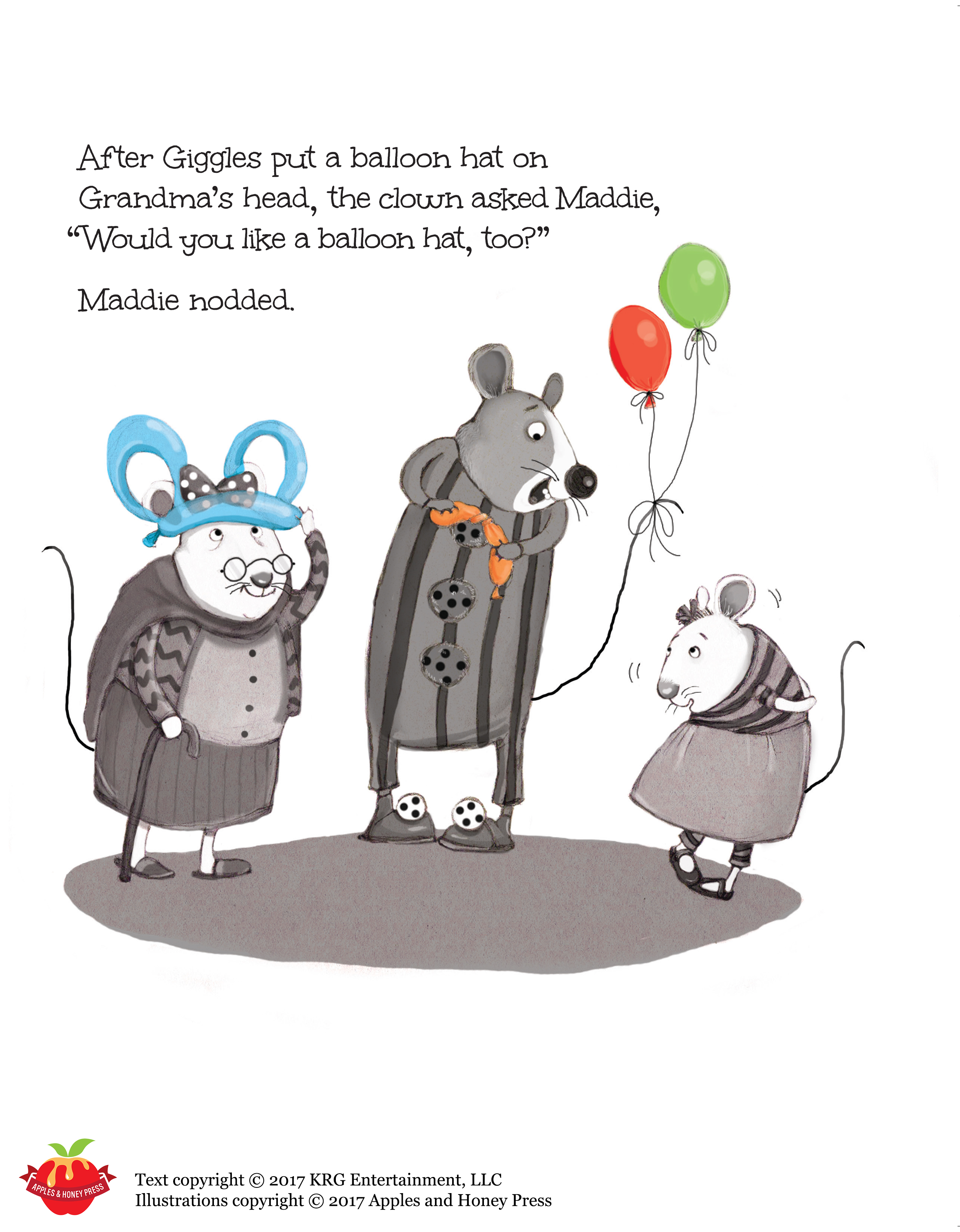 Here are some early reviews for Maddie the Mitzvah Clown:
"Maddie the Mitzvah Clown is a delightful story with endearing illustrations...not only will children respond to the charm of the story and artwork, but but will see that reaching out as one reaches in can lead to self-confidence and loving acts of kindness." - Margery Cuyler, author of The Purim Chicken
"Maddie figures out a way to overcome her shyness and help others, too, in this engaging story with delightful illustrations and a sweet message." - Barbara Diamond Goldin, award-winning author of The Passover Cowboy
"Clowns and Purim often go together, but becoming a "mitzvah clown" is a new thing. Some national Jewish youth-oriented organizations are encouraging teens to clown around (in costume) at adult senior homes and children's hospitals instead of engaging in typical mitzvah-themed activities such as visiting soup kitchens. They say that entertaining others in this way also helps shy teens become more comfortable in social situations in general. This picture book expands on that idea through the story of Maddie, a shy mouse who loses her inhibitions after learning the art of clowning when she performs the mitzvah of bikur cholim (visiting the sick) at a senior convalescent home." - Jewish Journal
Do you think this story could be used with your students? Is there a bashful child in your life who could benefit from a sweet mitzvah mouse? We've created a teacher resource just for this story with activity and lesson ideas to help you bring the text into your classroom or home. Click here to download!