Meet Rachel Packer, Author of Sky-High Sukkah
Written by Behrman House Staff, 08 of September, 2017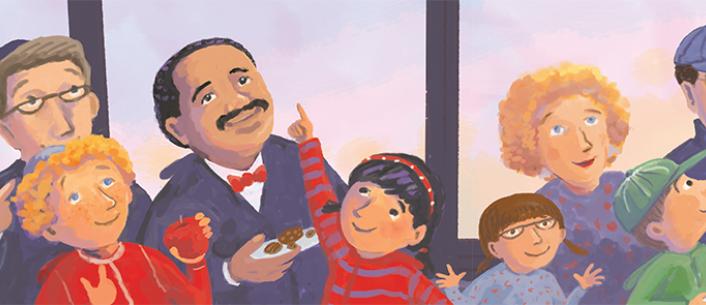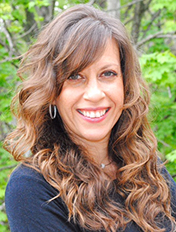 In Sky-High Sukkah, illustrated by Deborah Zemke, two friends find a way to have a sukkah in the big city. Author Rachel Packer talks about writing and the inspiration behind the beautiful picture book about friendship and community, published by Apples & Honey Press.
What was your childhood sukkah like?
I grew up in Queens, in New York City. The character of Al, who helps decorate the sukkah in the story, was based on my family's neighbor named Ricardo, who was from Haiti. My dad wasn't much of a builder but he wanted to have a sukkah. As a boy in Haiti, Ricardo had lived in fields and built pergolas, temporary structures, during the harvest picking season. Ricardo knew exactly how to build the sukkah because it wasn't too different from a pergola. Ricardo went with my dad to the lumberyard to get the wood and they built it.
The sukkah was made of wood and was very small. We had a very small back porch behind our attached home. Somehow we managed to squeeze about nine people in there - my aunt and uncle and cousins. It was really crowded. But we made it work, and I have really great memories of the holiday, sitting in the sukkah eating snacks.
What happened to that sukkah?
We had it a really long time, close to 20 years. Over time, it started to warp, and got harder for my parents to put it up. A few years after I had moved out and begun my adult life, my parents gave me and my brothers each a piece of the sukkah. When I was 6, I had made a whole project with leaves. My dad had kept it and it's still attached to my piece of the sukkah. I never knew what to do with it, and for a long time kept it in the garage.
Now when I do book readings, I bring the piece from my childhood sukkah in a special box. I pass it around and make it interactive. The kids love it.
What do you hope your readers (and the parents reading this book to their kids) will get from the story?
There's not a lot of detail in the book about Sukkot in general. I chose to focus more on the community aspect of the holiday. I want kids to take, and parents to discuss, the whole idea of who is part of your community. In this world today, there's so much hate, people only looking out for themselves.
I wanted kids to see the human spirit, and to appreciate each other's culture. In the story, Leah has this beautiful relationship with this grocer, who cares what happens to her and her family, cares about her feelings. The story is based on my New York experience, where I didn't have a lot of Jewish friends in the neighborhood, and building and hanging out in the sukkah was part of this nice cultural exchange.
The other message of the book is that it's ok not to get everything you want. Leah realizes at the end that what she got was better than her ideal, even though it's different that what she envisioned.
How long did it take you to write Sky-High Sukkah?
It took me five or six years to write the book. It's my first kids' book. I write mostly about food and nutrition. Professionally I do nutritional consulting, working with people with celiac and automimmune conditions and food allergies. I wrote an article for Moment magazine years ago about Ricardo, who helped my dad build our childhood sukkah. The idea morphed from there into the book.
Is Sukkot your favorite Jewish holiday?
It is. Even as a kid, there was something special about it. I loved having people over, always being together in the sukkah, especially at night, having soup.
What are your family's Sukkot traditions now that you're an adult?
We live in Maryland, and don't have family nearby. Several years ago we decided to make a family chain. On every paper link, we write the name of a family member - Bubby, Zaide, Uncle Moshe, and so on. Then we link all the names, so all the family is with us, and hang it up in the sukkah. When my kids were much younger, I wanted them to feel like they had family close by, and it filled a need for them.
Also, I saved all my wedding cards, laminated them and hung them up in the sukkah for a time. A sukkah is like a house, so I would fill it with a canopy of cards.
What else do you want people to know about you?
I was a musical theater major in college. The comfort in front a group has served me well when I do book readings and school talks.
Order Sky-High Sukkah here. Learn more about Apples & Honey Press here.