NJ Educators Preview Hebrew in Harmony
Written by Behrman House Staff, 16 of March, 2016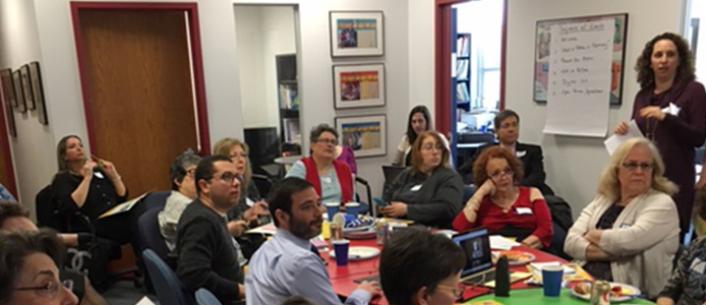 New Jersey educators got a sneak peek of the soon-to-be-released Hebrew in Harmony program on Wednesday morning. We hosted more than 20 educators to introduce them to the prayer program, which will be officially released in early April. Over coffee and bagels (lots of bagels), we demonstrated this groundbreaking music-based curriculum that features music from today's top Jewish musicians, along with arts, movement, mindfulness, videos, and a robust digital learning experience.
Five years in the making, Hebrew in Harmony has been developed in true community fashion, from idea development through filming and testing in local synagogues. Thank you to the educators who took their time to spend their morning with Behrman House to preview Hebrew in Harmony.
To see more photos from our first educator session, visit our
Facebook group
.
Join the conversation. Share your thoughts.
For more about
Hebrew in Harmony
, click
here
.