Six Tips to Help You Start a Parenting Group Using The Joys and Oys of Parenting
Written by Behrman House Staff, 15 of February, 2017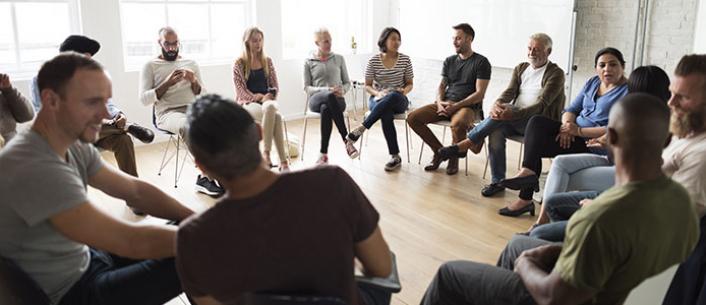 Lifelong relationships often begin among parents who meet up first because of their children. Synagogue-based parenting groups can provide a compelling and satisfying way to help parents (and grandparents, foster parents, step parents, and others raising children) deepen their relationships to one another and to your Jewish community.
A group based on The Joys and Oys of Parenting: Insight and Wisdom from teh Jewish Tradition by Dr. Maurice Elias, Marilyn Gootman EdD, and Heather Schwarts, MA can go beyond coffee and bagel socializing to engender meaningful, reflective discussion and create opportunities for parents to share and test ideas in a safe space and to help one another based upon their varied experiences.
Here are six tips to help you plan a parent group using The Joys and Oys of Parenting.
1. Review the book, and especially the discussion guide, which contains detailed instructions for planning either a single event or a parenting group series.
2. Decide whether to ask parents to read the book ahead of your initial meeting, or to read it together, perhaps in installments, as your meetings progress. The Joys and Oys of Parenting is divided into seven compelling chapters on topics such as establishing routines, promoting responsibility, sparking motivation, and fostering resiliency, each of which can inpsire multiple sessions.
3. Consider beginning with small commitments. You do not need to plan a compete parenting 'course' ahead of time. If after one or several planned meetings parents are still interested, see if they want to continue with another segment of the series. Your discussion group may be large or small, and might meet only once or over multiple sessions. Your setting might be a synagogue, a private home, or some other available space
4. Make it easy for parents to participate. Find a convenient time (Sunday mornings perhaps, when religious school is in session) and provide babysitting. Or, roll out your parent group idea as part of a Family Shabbat retreat, and use the adult learning time in this event to kick off your group.
5. Remind potential participants that they do not need any specific Jewish knowledge or engage in any specific Jewish practices to find value and meaning in these sessions. Judaism offers a framework and an inspiration, but the ideas are applicable in any family, regardless of faith, background or current practice.
6. Use The Joys and Oys of Parenting discussion guide at the back of the book to plan out the topics for each session. The recurring "Try This!" feature can be useful to help you generate interest in your group through emails and newsletters. The authors have also provided a number of specific strategies such as pair shares, round robin exchanges, and small group activities for structuring discussions that evoke participation and encourage fresh dialogue. In addition, the book includes complete instructions for a memorable final activity that pulls everything together.
The Joys and Oys of Parenting is available in bookstores as well as Amazon and at behrmanhouse.com. It is also available as an ebook on Kindle or from iTunes.
Ready to plan your parenting group?
Contact us for a review copy of The Joys and Oys of Parenting at a 30% discount. Be sure to ask us about our quantity discounts for parenting groups and special events.