Sneak a Peek at Our New Website
Written by Behrman House Staff, 06 of November, 2017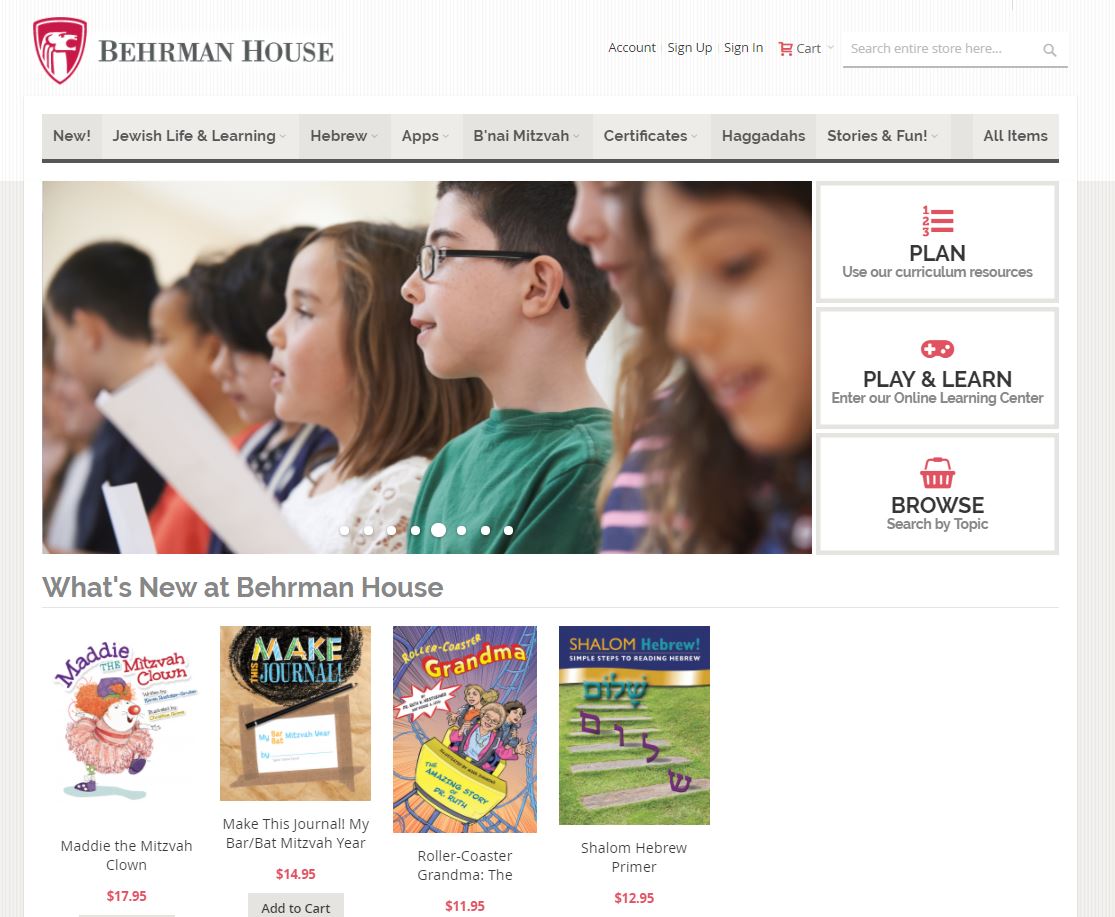 Our fully redesigned web site and store debuts November 27.
What's New
Easy accounting. There will be no more paper invoices. Invoices will be emailed to the person placing the order. All customers will need an email address to place orders.
Improved search function. Search by title, topic, or age level - find what you need quickly.
Improved mobile experience. Visit our store from your phone or any mobile device.
What Stays the Same
Access to our full list of print and digital products.
Highlights of our newest releases.
Curriculum planning resources at your fingertips.