Spring Stories from Apples and Honey Press
Written by Behrman House Staff, 12 of April, 2016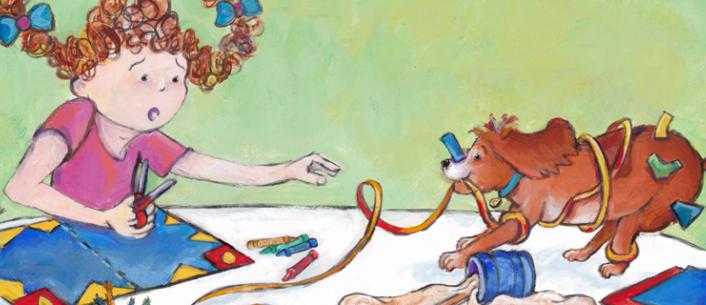 We have a beautiful new crop of Spring books from our new venture, Apples and Honey Press! And for each one we have created a companion educator page to help you use stories effectively in your community.

By Maxine Segal Handelman
Illustrations by Joani Keller Rothenberg
Paperback; 32pp $9.95 #H520
In this modern retelling of the Shabbat angels legend, Esther and Chaim's family are put to the test!
Each week, the Shabbat angels visit homes around the world, blessing the ones that honor the Shabbat. "May next Shabbat be just like this one!" Tov, the angel of good, will say. But if they find a home where Shabbat is dishonored, then the opposite angel, Rah, gets a turn: "May next Shabbat be just like THIS one!"
Whenever the angels have visited Chaim and Esther's family, the angels have seen laughing children, warmth, and Shabbat peace. But this week, Esther and Chaim have had a terrible disagreement, and there are no smiles—only a family with angry and sad faces. Will the Angel Rah get his way? Will Shabbat peace disappear from the family's home forever?
Based on the song by Mama Doni & Eric Lindberg
Illustrations by Rinat Gilboa
Jacketed Hardcover, 32 pp, $17.95 #H509
Come sing the alef bet Mama Doni Style!
Musicians Mama Doni and Eric Lindberg's upbeat and charming lyrics form the text for this rollicking trip through the alef bet. With the free music download available from Apples and Honey Press, readers can sing along as they watch a sister, brother and their animal friends jump, climb, swing, and twirl through each letter.
Israeli artist Rinat Gilboa's illustrations are sophisticated and charming, with hidden Hebrew words, textures and color that will delight both adult and child readers. A fantastic and fun introduction to the Hebrew a,b,c's.
By Sylvia Rouss
Illustrations by Katherine Janus Kahn
Paperback, 24pp, $9.95, #H507
When a group of young children learn about the holiday of Lag B'Omer, Ari the playground ant wants to join in too.
But the eager little ant ends up biting into a plastic cookie, being covered in sand, and stepping in a puddle of glue! Finally he gets to enjoy the best of what the holiday offers--Torah stories, picnics, and a campfire with friends. An author's note at the end explains the origins of Lag B'Omer. Amid a period of mourning it is a day of joy, celebrating the values of Torah learning and perseverance in the face of obstacles.
Written and Illustrated by Ann D. Koffsky
Paperback, 32pp, $9.95, #H519
Noah loves summer camp, including kickball, arts and crafts, and singing Shabbat songs. But he does NOT love the pool . . . until he learns about the camp swim-a-thon, and how he can help other kids enjoy camp, too.
Noah's Swim-a-Thon was inspired by swim-a-thons run at Ruach Day Camp in support of Chai Lifeline, a charity that helps kids and their families cope with pediatric illness, loss, or trauma.
Written and Illustrated by Ann D. Koffsky
Paperback, 24pp, $9.95, #H508
Kayla's mischevious dog Kugel helps her enjoy an almost-perfect Passover!
Kayla loves having Passover seder with her family and her dog, Kugel—even though he almost spills the grape juice, makes a mess of the matzah, and takes off with the afikoman! This story touches on the highlights of the Passover seder with warmth and humor.
An author note at the end explores how Passover songs can lift our spirits and help us imagine how our great-, great-, great-, great-, great- (lots of greats) grandparents felt when they became free. Discussion prompts help children relate the ideas to their own lives.