The Gateways Shabbat Family Companion: Q&A with Author Rebecca Redner
Written by Behrman House Staff, 29 of August, 2016
Coming October 1, The Gateways Shabbat Family Companion invites families with children of all ages and abilities to experience the joy of Friday night Shabbat celebrations. A companion to the bestselling Gateways Haggadah, The Gateways Shabbat Family Companion features many of the same elements, such as vibrant photographs and prayers illustrated with picture communication symbols developed by Mayer-Johnson™, the leading creator of symbol-adapted special education materials. With the Shabbat Family Companion families can experience the celebration through clear, direct language and rich images and help children look forward to taking their place at the Shabbat table each week.
Gateways: Access to Jewish Education provides high-quality special education services to children with diverse learning needs. Gateways teacher and Shabbat Family Companion author Rebecca Redner tells us more.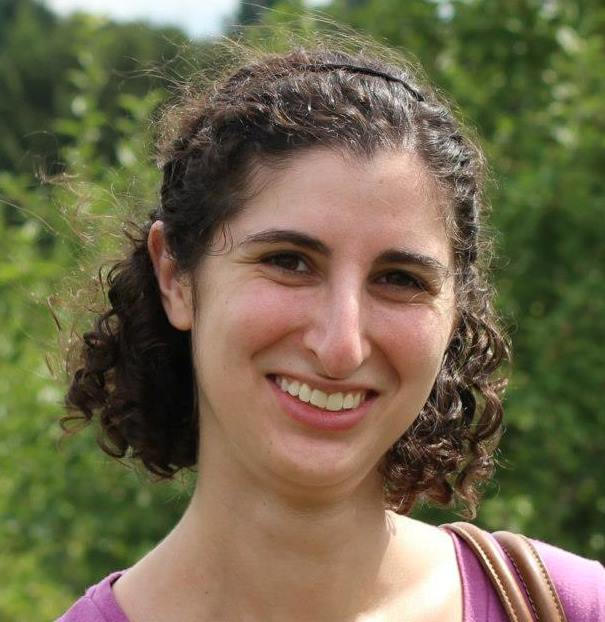 Q: Why did you write this book? Why is it important to have an accessible Shabbat companion?
A: Welcoming Shabbat is a central ritual in Jewish home life. It is also an easy entry point into Jewish observance for families who may want to begin celebrating Jewish rituals in their homes. The Shabbat ritual has many elements that children—both with and without special needs—are drawn to, such as music, sensory experiences, and routine. Shabbat brings families together, often after a long, hectic week, and gives them the opportunity to reflect, reconnect with each other, and relax. For families who have children with special needs, however, Friday night may be more challenging. When children do not know precisely what to expect, or have not yet learned the skills they need to participate, they can become uneasy. The Shabbat Family Companion gives children the tools to participate meaningfully in Shabbat by illustrating exactly what is going to happen and breaking down each ritual into manageable steps, allowing them to take part in the Shabbat experience.
Q: How have you made the material accessible?
A: We have broken each of the key elements of the Shabbat ritual, such as lighting candles, washing hands, and uncovering the challah, into workable steps, each of which is illustrated with a photograph. This makes it possible for pre-readers to independently follow the directions and acquire the skills needed to participate in their family's celebrations. Additionally, every one of the songs and prayers is illustrated with Mayer-Johnson Picture Communication Symbols. These symbols represent the meaning of each word of the prayer, so participants can understand what they are saying. Moreover, everything done to welcome Shabbat on Friday night has a simple, accessible explanation that contextualizes each aspect of the Shabbat ritual.
Q: Can the book be used outside of the home?
A: Certainly! Although many families may use the book for Friday night Shabbat observance in their homes, the book can be employed in a variety of other settings. Synagogues can use it for Friday night programs for families with and without disabilities, and both preschools and day schools can use it for their weekly in-class Shabbat celebrations. Educators can also use the Shabbat Family Companion as a teaching tool to help prepare children for Shabbat, so that when it arrives students have the skills they need to participate successfully.
Q: How can the Shabbat Family Companion help Jewish organizations be more inclusive?
A: For many synagogues and communal organizations, putting inclusion into practice is the next frontier. Most want to be inclusive but do not even know where to begin. Many organizations do not have a manual, do not have deep knowledge about disabilities, and do not have staff with the needed skills. Jewish communal organizations and synagogues can use the Shabbat Family Companion and the Haggadah to build programs specifically for students with special needs or to create accessible and inclusive programs that welcome all families. Both of these books are tools to move Jewish organizations and synagogues closer to the goal of becoming truly inclusive.
Q: Is the book only for individuals with special needs?
A: Absolutely not! The elements of the Shabbat Family Companion that make it accessible to people with special needs are helpful for many different populations. For example, pre-readers of any age or people who do not read English can learn the meanings of the prayers and songs through 'reading' the symbols and can follow directions by looking at the photographs. Additionally, interfaith families have told us that the Gateways Haggadah has become a valuable part of their family gatherings. The Shabbat Family Companion contains simple, yet meaningful, explanations of each part of the service that can help people who don't have a Jewish background understand and appreciate what is going on in the observance of Shabbat rituals. We envision the Shabbat Family Companion being used to help everyone feel comfortable celebrating Shabbat and to build a more welcoming, inclusive experience.
Q: How can the Shabbat Family Companion help build deeper connections to Judaism?
A: Jewish educators like myself spend a lot of time focusing on teaching children what to do, so they have the skills to participate in Jewish life, but we often neglect to teach them why we do these things. The "why" tends to fall by the wayside but the "why" is the essential piece. A child can enjoy lighting candles or eating challah, but when they understand why we do it, they gain a deeper appreciation for the experience. Every child is capable of grasping some of that meaning when it is presented in a way that is simple and accessible. Then we are much more likely to achieve our deeper goal of instilling a lifelong love of Jewish ritual and tradition.
The Gateways Shabbat Family Companion will be available on October 1. Pre-order it now!