The Kids Books You Want for Passover
Written by Behrman House Staff, 04 of April, 2016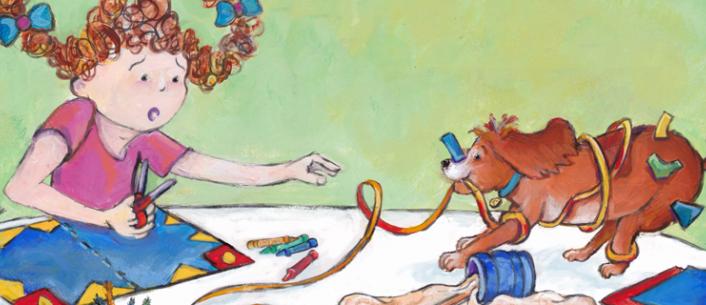 Whether you want to create anticipation for Passover among your youngest family members and friends or you're looking for just the right afikomen gift, here are some terrific ideas for you.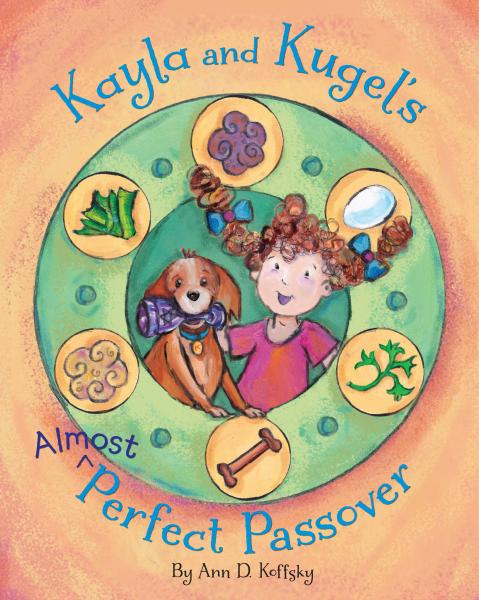 This Passover, Kayla and her mischievous puppy Kugel are back, putting together an 'almost' perfect Passover in a picture book for 3-5 year olds that Kirkus Reviews called "Sweet, endearing . . . a good basic introduction for the youngest (seder) attendees."
Kayla loves having Passover seder with her family and her dog, Kugel—even though he almost spills the grape juice, makes a mess of the matzah, and takes off with the afikoman! This story touches on the highlights of the Passover seder with warmth and humor. An author note at the end explores how Passover songs can lift our spirits and help us imagine how our great-, great-, great-, great-, great- (lots of greats) grandparents felt when they became free. Discussion prompts help children relate the ideas to their own lives. A downloadable resource page is available at applesandhoneypress.com to help make the most of teachable moments created by this adorable tale.
Order Kayla and Kugel's Almost Perfect Passover on Amazon or Barnes & Noble.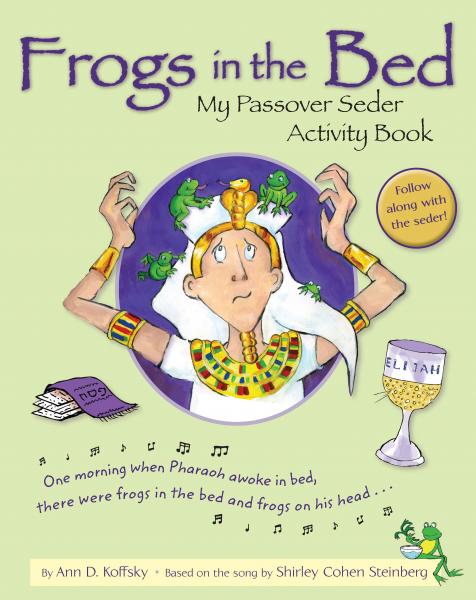 Use every preschooler's favorite Passover song to help young children stay engaged during the seder and participate more meaningfully.
Colorful, humorous illustrations of the popular 'Frog Song' ("One Morning," by Shirley Cohen Steinberg) are combined with instructions and directions for two pre-seder crafts plus quiet table-top activities built around key moments in the seder.
The story, song, and crafts help you build anticipation before the holiday. Children can then bring to the table a familiar book that also enhances particpation and attentiveness.
Age-appropriate explorations of the seder plate, the four questions, and the magid help you guide young children to focus on the progress of the seder no matter what haggdah you are using. A matzoh munching game and an afikomen maze to solve add fun. Sheet music included.
Order Frogs in the Bed: My Passover Seder and Activity Book from Amazon or Barnes & Noble.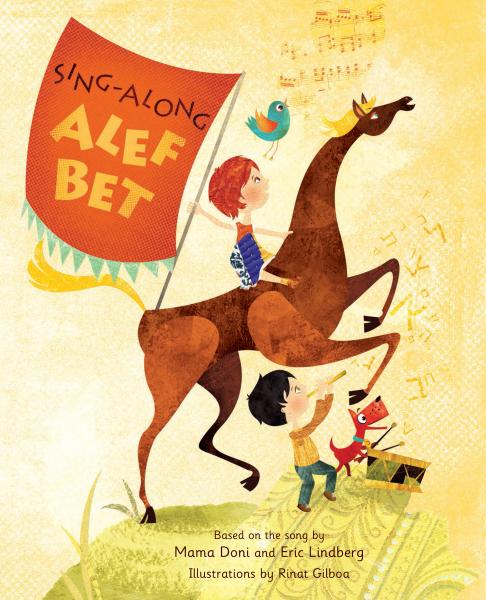 Give an afikomen gift that will get them singing the alef bet all year, with musicians Mama Doni and Eric Lindberg.
Upbeat lyrics form the text for this rollicking trip through the alef bet, with charming and sophisticated illustrations by Israeli artist Rinat Gilboa that surprise with hidden Hebrew words, rich textures, and expressive colors that will delight both adults and children.
Readers of Sing-Along Alef Bet can use the free music download at applesandhoneypress.com to learn the tune and sing along as they follow two young children and their animal friends jump, climb, twirl, and swing through each letter of the alef bet.
Both beautiful and fun, this jacketed hardcover edition will be received with enthusiasm by children and parents alike
Order Sing-Along Alef Bet from Amazon or Barnes & Noble.