Unique Hamantashen Recipes to Celebrate Differences
Written by Behrman House Staff, 03 of February, 2017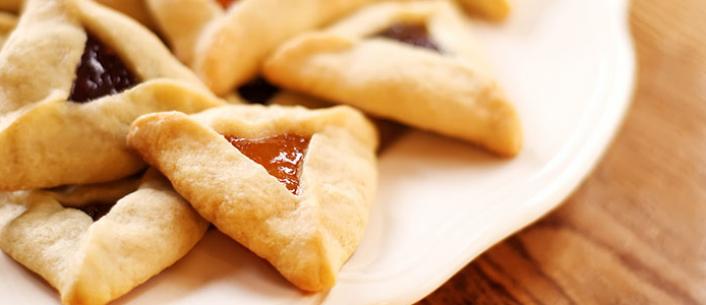 Every family has a different favorite hamantashen recipe, as well as age-old stories to go along with them. Because hamantashen are such versatile cookies – different doughs, fillings, and methods for preparing them – they can represent a part of Purim that celebrates our individuality and unique points of view.
Try one (or all!) of the hamantashen recipes from our library this year and see which one you like best.
Fill-in-the-Blank Hamantashen
From Get Cooking!: A Jewish American Family Cookbook
Get Cooking! by Rachel Harkham and Doni Zasloff makes a great kitchen companion for all celebrations, all year long. With their Fill-in-the-Blank Hamantashen, even the pickiest of eaters will be excited to join in on the fun. Simply prepare the dough, pick a favorite filling, bake, and enjoy.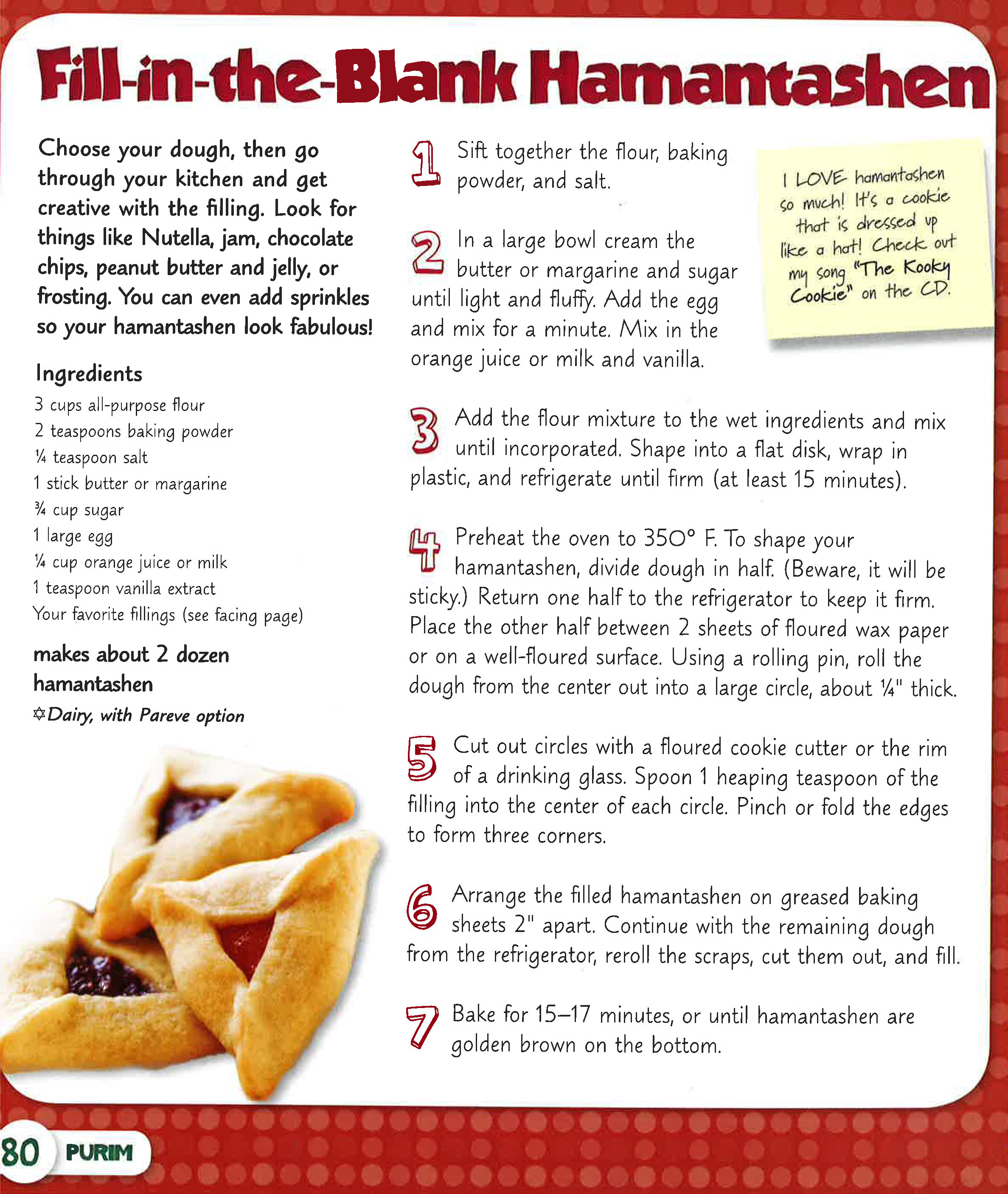 Gluten-Free Dough
From Entrée to Judaism for Families
Holiday get-togethers can be tricky for those with gluten allergies. Not wanting to leave anyone out of the celebration, Entrée to Judaism for Families includes a recipe for Gluten-Free Hamantashen with Chocolate Filling. If you aren't a fan of chocolate, feel free to experiment with the fillings from Get Cooking! or invent your own.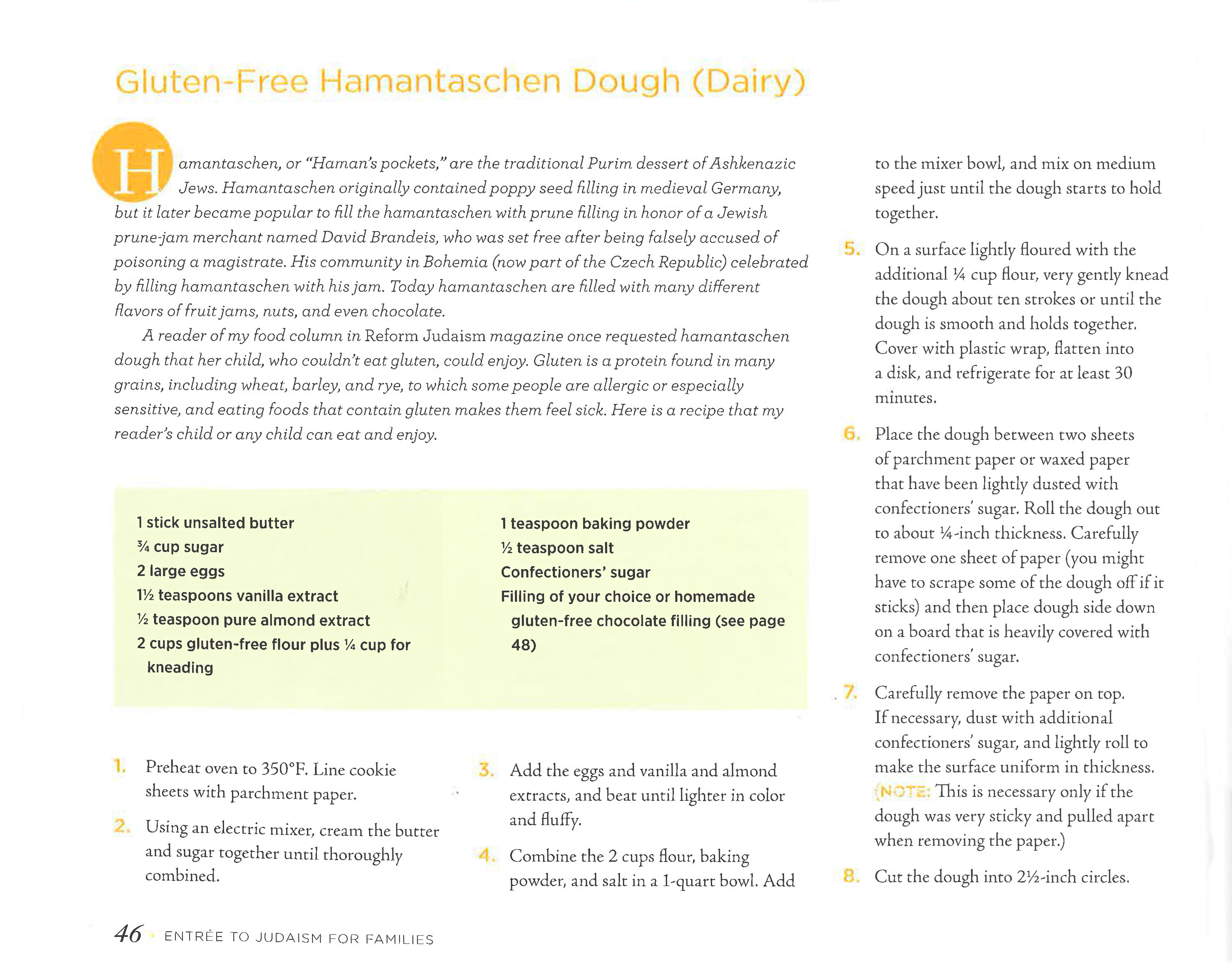 Classic Hamantashen
From The Jewish Holiday Home Companion
For those who would rather go the traditional route, The Jewish Holiday Home Companion offers a tried-and-true recipe for hamantashen. Classic and simple, this recipe is sure to please family members of all generations.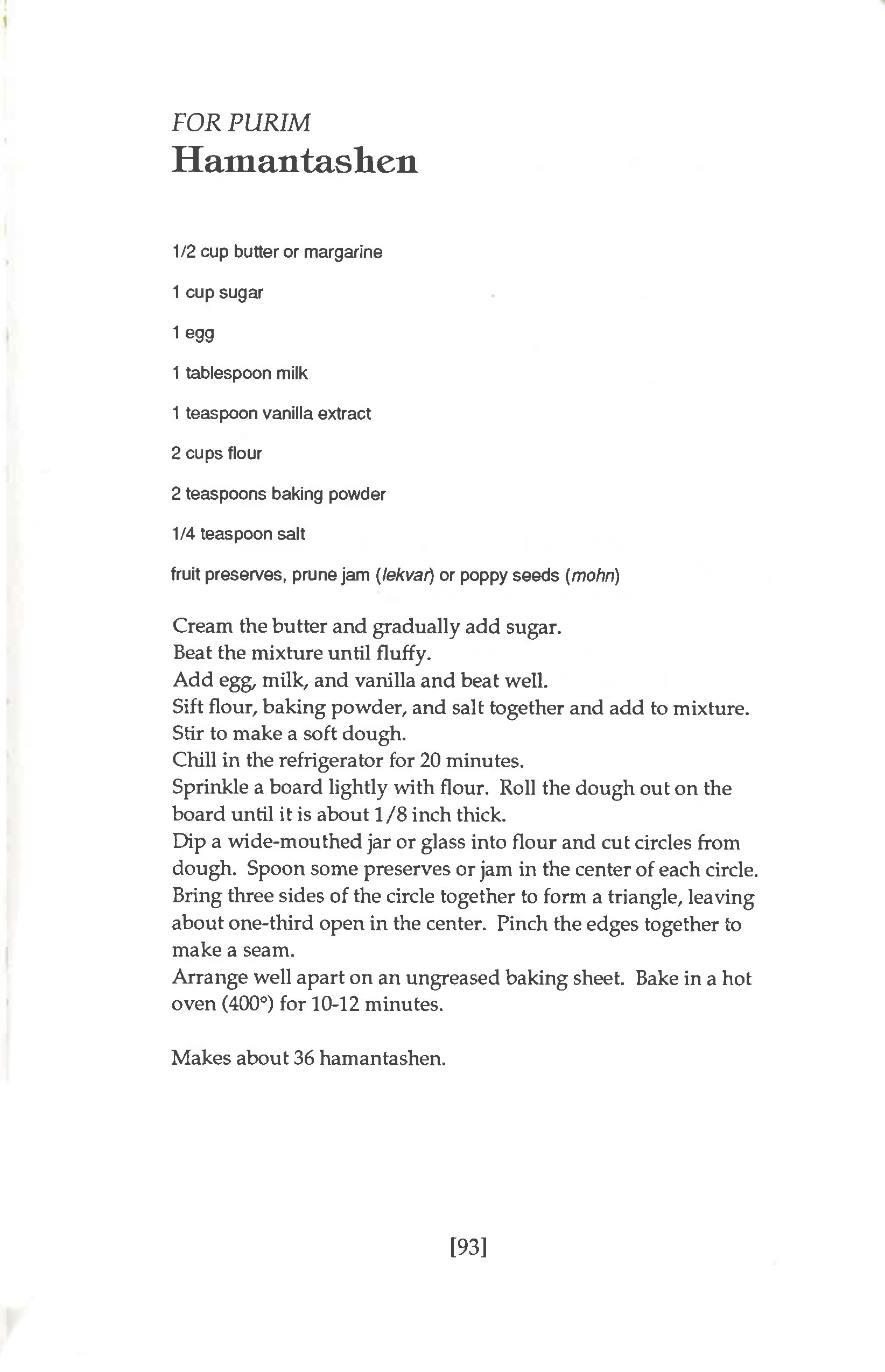 Have a favorite recipe not mentioned here? Tag us on Instagram so we can check it out!