Why the OLC is Perfect for Our Learning Needs
Written by Behrman House Staff, 18 of June, 2015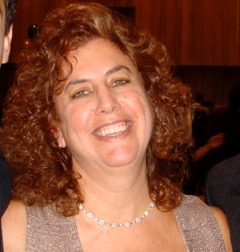 By Michele Rosenfield
When our in-school learning time was reduced from three days a week to two we needed a way for our students to do more work at home. That's why we use the OLC.
Specifically, we use the OLC for Hebrew and prayer practice. We find that this kind of content is best used in students' own time. In this form of asynchronous learning, time is not a fixed variable. Each child takes as much time as he or she needs. Read on to see how parents use the OLC too.
There are a few techniques we use for the OLC that other educators may find helpful:
1. On the first day of school we do an onsite set-up for everyone. As students arrive they log in to the OLC for the first time, find their online class, and discover their first at-home assignment. I tell families, "Come join us! Bring your laptop or use the ones we have set up." We call it an In-Person Help Session. We also offer a few sessions during the year where parents and kids can drop in and we'll do the online work together. This helps build children's—and parents'—comfort level with the OLC.
2. We've set up a class in our OLC called the "Rabbi's Room" intended just for parents. The rabbi periodically posts content in there. I invited parents to use their child's account or set up family accounts if they preferred.
Here are three examples of content in the Rabbi's Room: i) The rabbi posted questions before the megillah reading at Purim. Some parents posted their answers in the OLC. At the reading, the person with the best answer (prepared in advance) got a prize. ii) The rabbi videotaped an adult education class and posted the video and discussion questions in the OLC. iii) We run an intergenerational service on the high holidays. This year we are planning to post discussion topics in advance to enrich the conversation at the service itself. This way, parents can do the thinking in advance, then come together with pre-formulated ideas.
3. To encourage greater OLC use among the kids, we keep a running log on the classroom doors showing what percentage of the class has done the work at home each week. We make it a contest and offer pizza parties as a reward.
The OLC works best when the administrators and teachers use creative ways to draw in children and their parents. It requires commitment and fresh thinking—but it's worth it when the students become actively engaged and we see the results.
Message from Hazzan Sheldon Levin, Hebrew School & Adult Education Director at Neve Shalom, Metuchen, NJ: As the Education Director, I have found it very helpful to have a parent volunteer who is willing to help parents who have computer or software questions. I am sure many congregations can find someone willing to answer other parents' concerns. Having someone in the community as the go-to tech person is invaluable. I am very grateful for Michele's help.
Michele Rosenfield is the educational technology supervisor at Neve Shalom, Metuchen, NJ. She also serves on the education committee and is a substitute teacher in the school. She can be reached at mr399@optonline.net
If you would like a copy of this article to share with your team, print the Downloadable PDF.