Wow Your Thanksgiving Guests with this Recipe from Get Cooking
Written by Behrman House Staff, 13 of November, 2015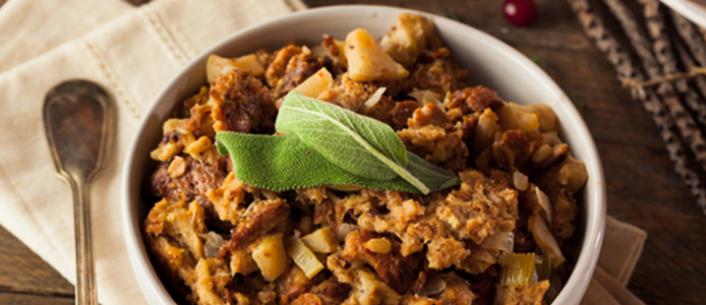 We're getting creative this Thanksgiving and you can too with this great stuffing recipe from Get Cooking! A Jewish American Family Cookbook.
This simple four-step recipe makes 12-15 servings (and comes with a bonus dairy-free cornbread recipe!)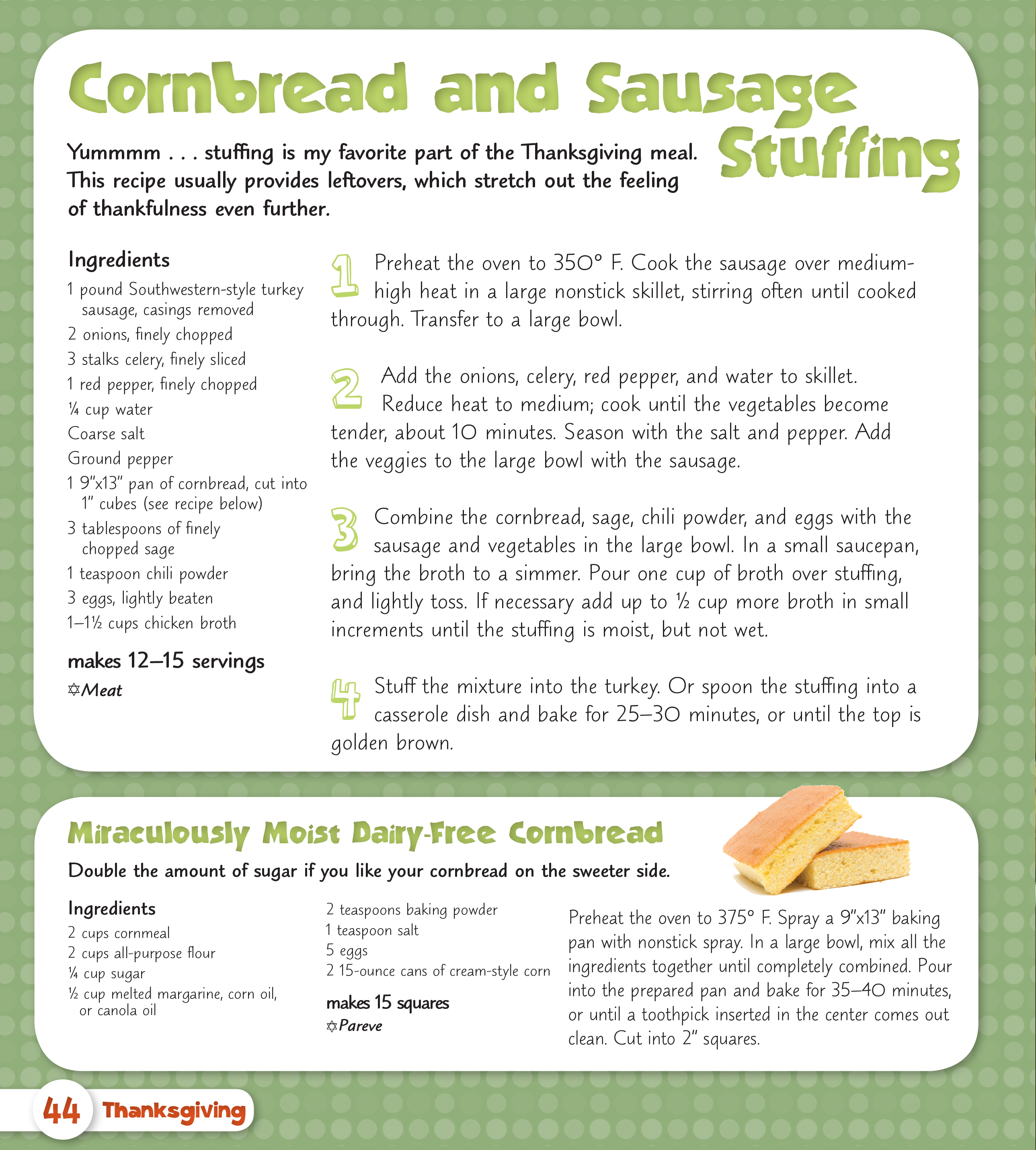 You can order Get Cooking! now for a full year of celebration of Jewish food and culture packed with holiday activities, jokes, and rockin' tunes on a free CD from popular children's musician Mama Doni.
Doni Zasloff, a.k.a. Mama Doni, is the lead-singer/songwriter of the Mama Doni Band, honored with a 2011 Parents' Choice (R) Award for its recent release, Shabbat Shaboom, and winner of a Simcha Award for "Inspiring Joy through Music" in competition with more than 100 bands from 15 countries at the 2008 International Jewish Music Festival in Amsterdam.
Rachel Harkham, a.k.a. Recipe Rachel, is a food writer, cooking teacher, chocolatier, and a mom. The recipes in Get Cooking! include her modern American reinterpretations of classic dishes, sure-fire kidpleasers, and new Jewish cuisine with a worldly spin to please all sorts of palates.