"Chanukah House" Lights Up Baltimore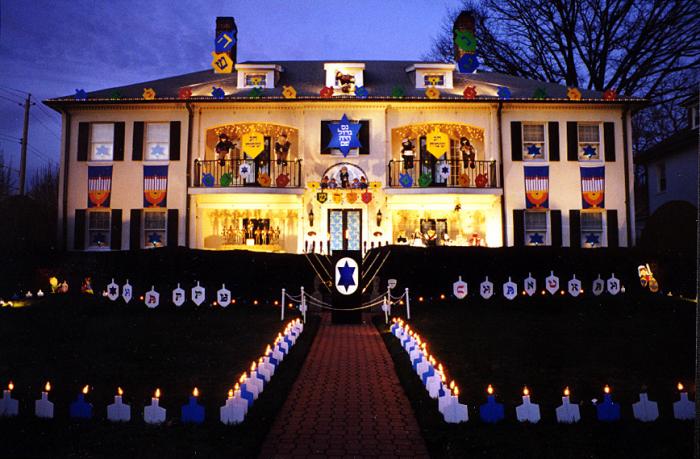 At Irwin Cohen's house each Hanukkah, you might find Spider-Man scaling an enormous menorah adorned by Maccabees, or Shrek sitting on the front sidewalk next to a sign wishing people a happy holiday. These are some of the fabulous decorations that have appeared at the "Chanukah House," located on Park Heights Avenue in Baltimore.
"This is to publicize the miracle of Hanukkah," says Cohen, who has been decorating his house annually since the late 1980s. "It's called pirsumei nisa [publicizing a miracle]. For over 2,000 years, people have been putting the menorah in a very prominent place where people can see. In the 21st century, we can do a lot more than just put the menorah out."
Cohen's house, which is actually a building with four apartments, is co-owned by brothers Will and Sam Shoken, who help set up the handmade display. Every year, the Cohens and Shokens spend over 100 hours creating "Chanukah House," and over $200 paying the electric bill.
But, says Cohen, the appreciative visitors who crowd Park Heights Avenue to get a glimpse of the decorations make it all worthwhile. The "Chanukah House" guest books contain hundreds of pages of gratitude from spectators who hail from places as far away as Russia, Israel, and China. Their comments of thanks, notes Cohen, inspire the creation of "Chanukah House" every year.