Hebrew in Harmony FAQs


FREQUENTLY ASKED QUESTIONS
Why teach prayer through music?

The reasons are many: Music creates a safe and welcoming environment rich with opportunities for learning. Research shows a link between music and emotion, and students learn best when new information is associated with strong emotion and engagement. Music also acts as a powerful memory device. Plus, music adds joy and fun to Hebrew learning.
Do I need musical skills to teach Hebrew in Harmony?

No! The beauty of Hebrew in Harmony is its roster of fabulous professional musicians who are virtual teachers during the music portions of each lesson. Each lesson is fully scripted, so when it says to "play the music," just play the music.
Is Hebrew in Harmony appropriate for a particular movement/affiliation?

Hebrew in Harmony is designed to be used by educators and students of any affiliation. Where liturgical differences occur (for example, Avot/Imahot and G'vurot), the variations are presented and explained, and provide a good learning opportunity. In the digital companion, you can choose your affiliation.
How much does it cost per student to use Hebrew in Harmony?
Hebrew in Harmony
is a modular program—you can choose which prayers to teach, and in which order. You have options for purchasing:
Individual prayer journals: $2.95 each for a 16-page print journal.
Full digital access to all 15 prayer modules: $9.95 per student for a 12-month license. Add on the individual prayer journals, as you choose.
What you choose depends on which prayers you want to teach.
2017 Curriculum Core:
$39.95. Includes teaching materials for the 15 prayers introduced in the series thus far. Comes with a 3-ring binder.
What training is available for using Hebrew in Harmony?
How do I download the music?
Log into the Online Learning Center and select the class to which your education director has added
Hebrew in Harmony
. Click the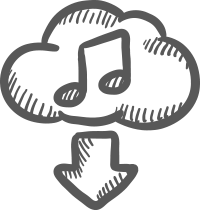 icon. (For more information about using the OLC,
click here.
)
You can also find all the music
here
, which you'll find on the lower right corner of the yellow
Hebrew in Harmony web page.
How do I set up the Hebrew in Harmony digital companion?
Hebrew in Harmony
blends print and digital materials to create a unique and comprehensive learning experience.


Purchase the full Hebrew in Harmony digital companion here.


Log into your educator's account at behrmanhouse.com, then enter your school's OLC and add Hebrew in Harmony to a class.
All the prayer modules automatically appear in the class. Students in the class automatically have full access to the app from any of their devices.


Click here for a downloadable PDF of an overview of the Hebrew in Harmony digital companion and simple instructions for accessing it.
What else do I need to know before using Hebrew in Harmony?
Before you jump right into
Hebrew in Harmony
, be sure to review our list of top five tips for success. Find the list
here.
How can I try out the program before committing to it?