Accuracy with Speed is the Challenge in this Online Hebrew Letter Recognition Game by Joel Hoffman
Written by Behrman House Staff, 07 of January, 2014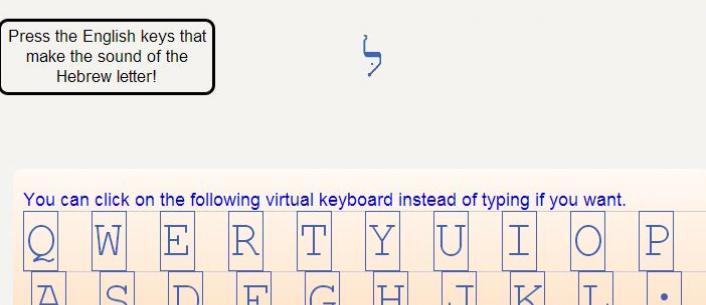 Dr Joel Hoffman, chief translator of the ten-volume series My People's Prayer Book, thinks a lot about how best to help students learn Hebrew. He has created an online Hebrew letter recognition game that pits students against their own best times to help them focus on accuracy fast.
We're delighted to partner with Dr. Hoffman to make his Hebrew Letter Game available free as part of our growing array of digital games and exercises for students at all levels of Hebrew reading ability.
As students match the appropriate sounds to the Hebrew letters, they learn to discriminate between even confusing look-alike letters. And the game remembers which letters the student has missed, giving more of these 'tricky' letters as the game continues, until all letters have been correctly identified. A new round brings the letters in a new order, and repeats each student's personally challenging letters to provide addiitonal reinforcement.
The Hebrew Letter Game is available free on the Behrman House Students page, along with Hebrew decoding games, and free online prayer practice. Please log in first so the game can remember your high score.
Would you like to provide free digital Hebrew games and online practice directly from your school or synagogue website? You can link to our Student page and give families quick, easy access.
Also available: we have a new Hebrew app for iPad: Batya's Bubbles. Eight prayers and blessings with an online underwater game that lets students practcie for accuracy and reading fluency. find it in the Apple App Store or get more information here.