Be as Loud as You Can Be with the Noisemaker App!
Written by Behrman House Staff, 03 of March, 2017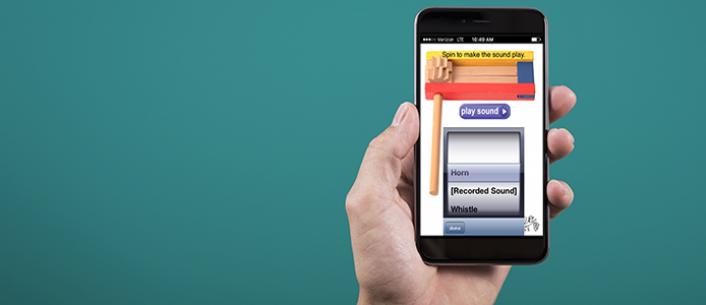 There are many ways to respond whenever Haman's name is mentioned at a Jewish megillah reading. Some shout, some stomp, some use graggers to drown out the sound of his name. But did you know that Behrman House has an app for that?
Noisemaker Gragger is a free app that you use like a traditional gragger — simply choose a sound and spin around your phone to make noise. Pick one of the pre-loaded noises, like horn, whistle, or 'boo Haman,' or record your own sounds!
Users can download the app here or through the app store on their devices.