Cool Off with Fill-in-the-Blank Popsicles from Get Cooking!
Written by Behrman House Staff, 24 of June, 2016
Most of us spend our summers at the pool or at the beach but don't forget — the kitchen can be a great place to spend some quality time with your families and learn new skills.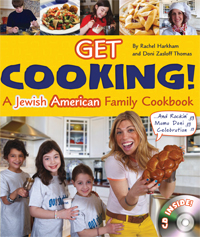 Get Cooking!: A Jewish American Family Cookbook is fun, all-inclusive cookbook from Rachel ("Recipe Rachel") Harkham and Doni ("Mama Doni") Zasloff that celebrates both Jewish heritage as well as family traditions. While Get Cooking! provides appropriate, kid-friendly recipes for holidays such as Yom Kippur and Chanukah, it also brings Jewish culture into other holidays, such as Thanksgiving, April Fool's Day, and – you guessed it – the Fourth of July. Included with the book is a free music CD, best used to add a little more excitement and entertainment to cooking the recipe of your choice.
Fill-in-the-Blank Popsicles are customizable and make a great summertime activity for you and the children in your life.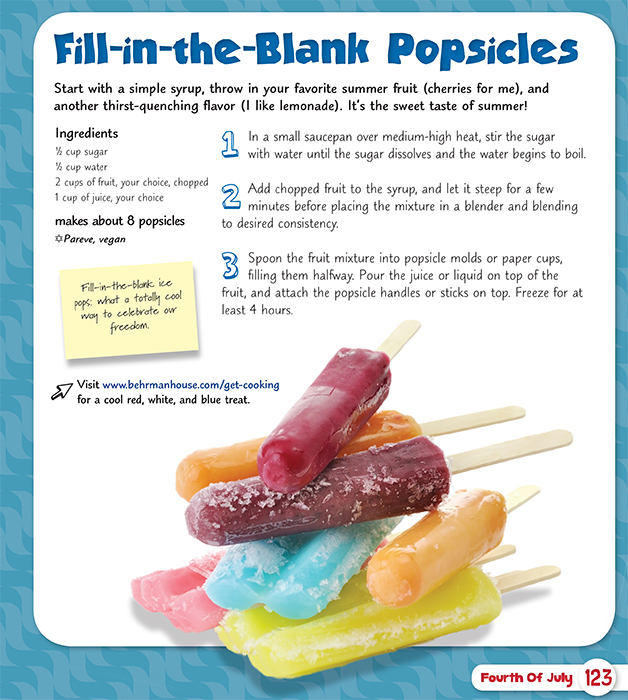 Click the image above for your downloable recipe or click here to purchase from Amazon.
You can find more fun resources and recipes at www.behrmanhouse.com/get-cooking. Looking for more cookbooks like these? Visit our cookbook page to see more.