Equip Teachers for Success
Written by Vicki Weber, RJE, 01 of September, 2011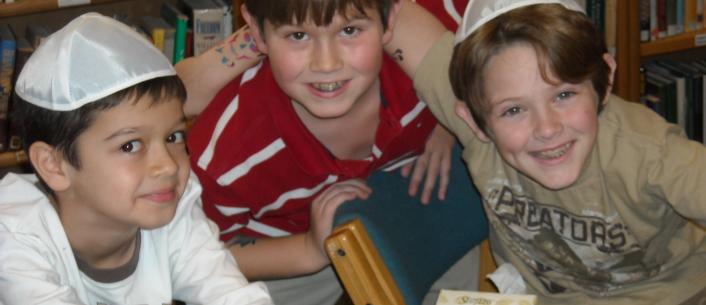 Active discussions and creative activities help students become literate, engaged Jews.
Every minute matters in today's classroom. You want to make the most of the limited time you have each week to draw your students into active discussions and creative activities that will help them grow to be literate, engaged Jews.
Some teachers are naturals at this. Some wish for a little help. Behrman House's new line of Lesson Plan Manuals can be just the help a teacher needs to lead dynamic classes that ignite student imaginations.
Using popular Behrman House texts as centerpieces, these manuals offer key learning tools including essential questions, specific learning objectives and assessments. Each lesson also features kick-off and wrap-up activities plus one or more experiential learning modules. Tips for exploring relevant technology tools are also included.
Presented in an easy-to-use format that features one 40-50 minute lesson per page, our manuals help teachers plan quickly, teach effectively and feel confident about the material so they can focus on their roles as guides and mentors.
We have been getting a strong response from educators who have tried the manuals. "What has appealed to me are the essential questions, objectives, and the outline of the lesson," wrote Michelle L. Distel, Education Director at Congregation Or Chadash in Scottsdale AZ. "A textbook can be very intimidating…. With these manuals, you are equipping teachers for success."
We currently offer seven Lesson Plan Manuals to help you make every minute count in the core subjects you want to offer.
FOR GRADES 2-3:
Israel:The Great Israel Scavenger Hunt Lesson Plan Manual
Holidays:The Jewish Holiday Treasure Trail Lesson Plan Manual
FOR GRADES 3-5:
Torah:The Explorer's Bible Vol 1 Lesson Plan Manual
Values:A Kid's Mensch Handbook Lesson Plan Manual
Bible:The Explorer's Bible Vol 2 Lesson Plan Manual
FOR GRADES 6-7:
Prophets: The Prophets: Teacher's Lesson Plan Manual
Israel: Experience Modern Israel Lesson Plan Manual
For new teachers especially, we recommend the Teacher Planning Pack, which includes one copy of the student text, one copy of the traditional teacher guide for essential background information and ideas, and one Lesson Plan Manual for in-class use. You can find Teacher Planning Packs here.