Give the Gift of Creativity This Hanukkah
Written by Behrman House Staff, 07 of November, 2017
Share the gift of creativity, calm, and coloring with your loved ones this holiday season.
Coloring books have been proven to put the adult mind at ease. The health benefits of coloring include decreased anxiety and increased mindfulness, according to Marygrace Berberian, a certified art therapist and professor at the Graduate Art Therapy Program at New York University in a CNN article.
Whether you need calm or a laugh, our adult coloring books are sure to bring out your inner joy this Hanukkah.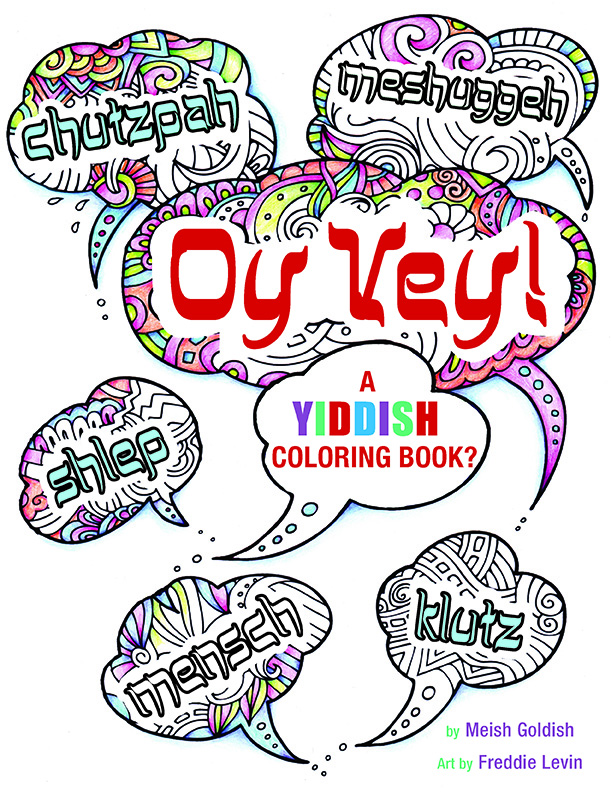 Oy Vey! A Yiddish Coloring Book? offers adult fun to escape from the daily mishigas. No, it doesn't matter if you've always been a klutz with color. This is the book for you, I tell you. The 34 coloring pages feature Yiddish words and expressions illustrated by Shalom Coloring artist Freddie Levin and accompanying jokes by award-winning author Meish Goldish. Add to your Yiddish vocabulary and share a joke with friends as you sketch your way through this fun and entertaining coloring book. So nu? What are you waiting for?
While some children may enjoy Oy Vey!, the humor in it addresses an adult audience and the book does include some colorful Yiddish expressions you may consider less appropriate for children. We therefore recommend it for adults - gift it to new teachers, start a congregational coloring group, or treat yourself to a moment of quiet coloring (and chuckling) before teaching or settling into that staff meeting.
Download a free coloring page from Oy Vey! A Yiddish Coloring Book?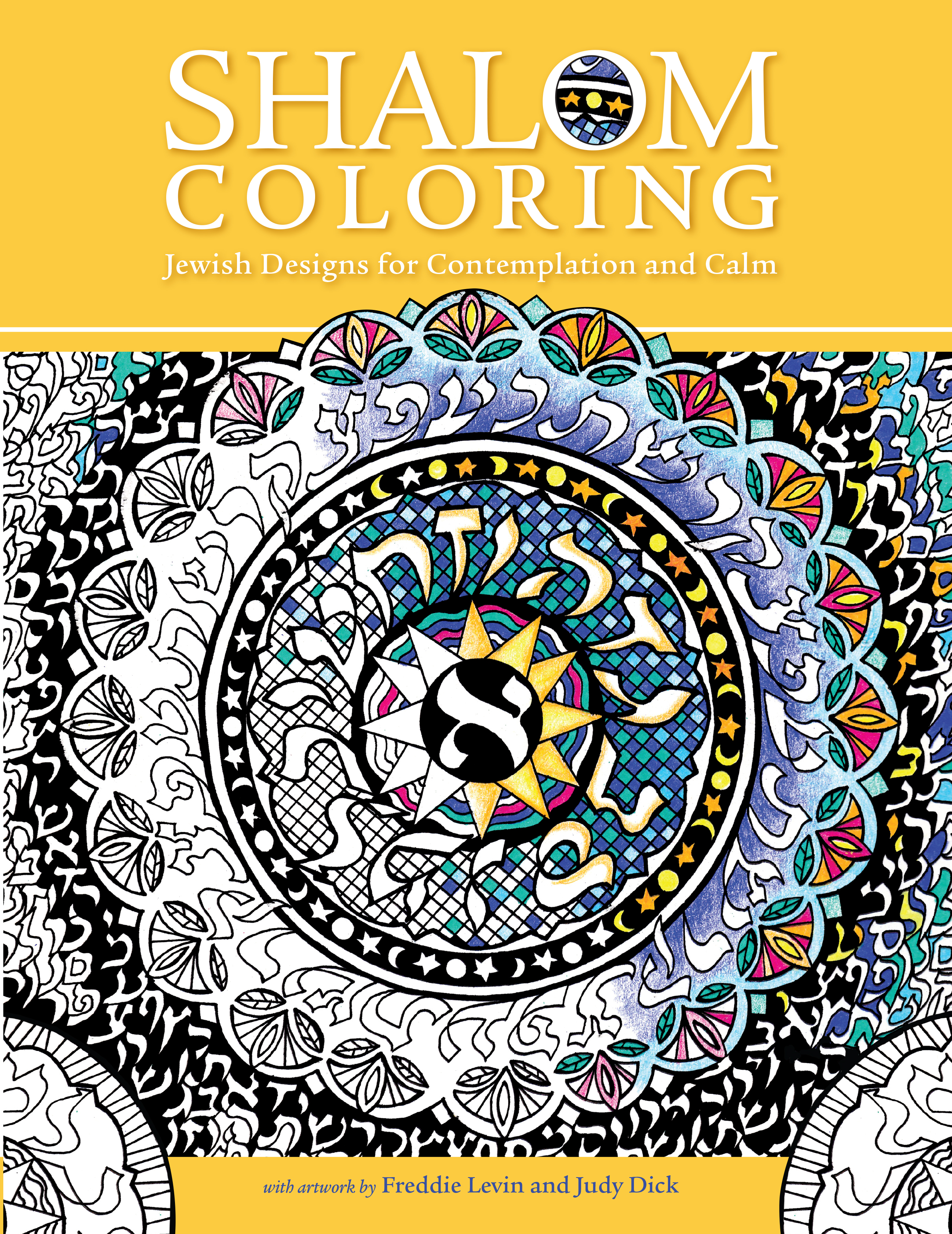 Drawing on the rich history of Judaic objects, art, and tradition, Shalom Coloring: Jewish Designs for Contemplation and Calm features complex illustrations and patterns that will inspire novice and expert colorists alike. Each beautiful piece is designed specifically for adults, and allows them to escape their stresses and mentally relax with a rainbow of choices and beauty.
The images each include motifs that are important to Jewish life and celebration, and are paired with inspirational quotes from the wealth of Jewish writings. Created with intricate black and white line-work, the artworks allow colorists to add their own unique interpretations and create a personal work of art.
One reviewer on Amazon.com wrote, "Love that it goes in order of the calendar year. Even my 6th graders are enjoying."
Download a free Hanukkah coloring sheet from Shalom Coloring: Jewish Designs for Contemplation and Calm. We also have More Shalom Coloring: Bible Mandalas and Shalom Coloring III: Animals of the Bible available.
Know a tween or teen preparing for a bar or bat mitzvah?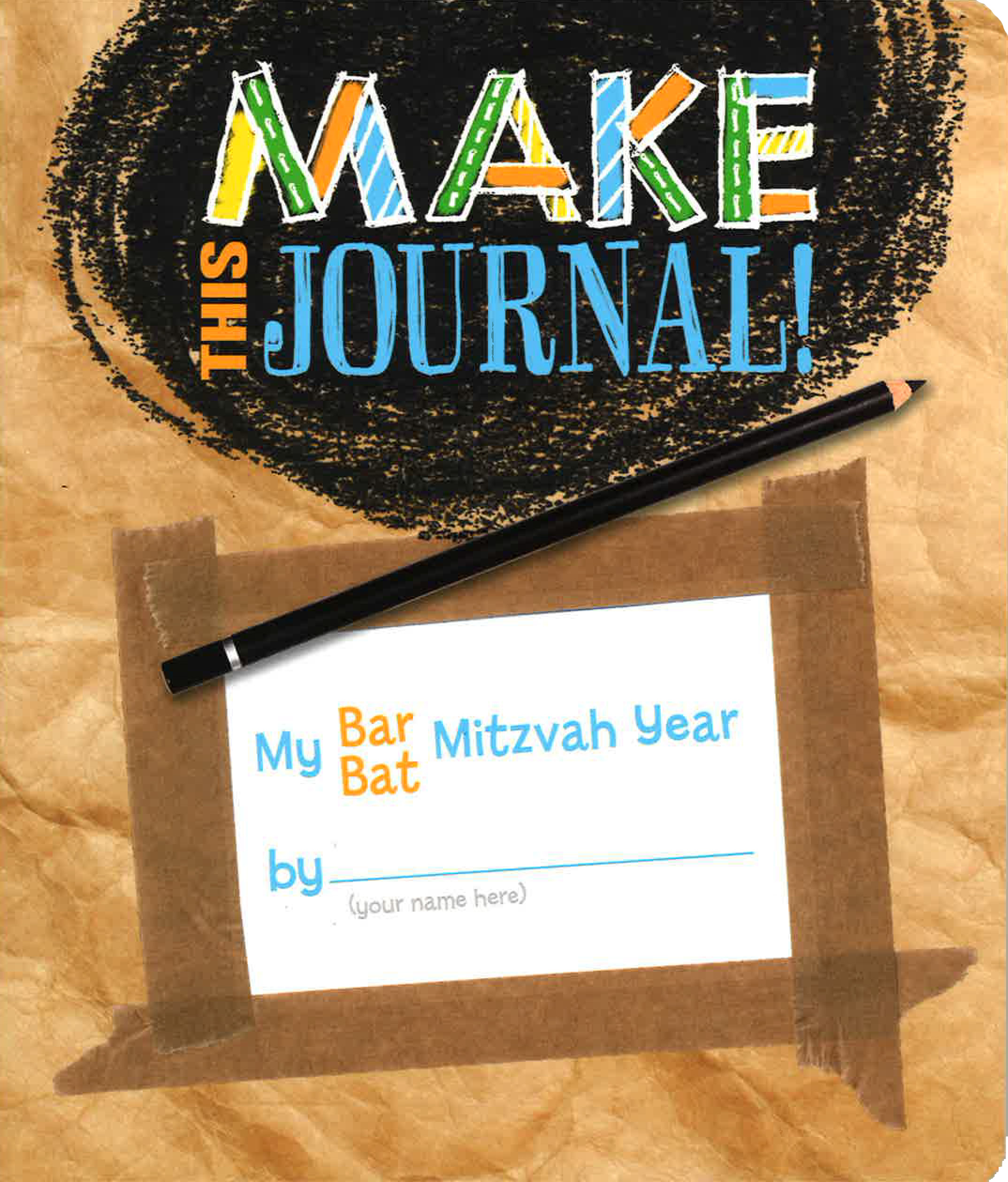 In Make This Journal! My Bar/Bat Mitzvah Year, kids can open to any page and pick from a wide variety of funny, thought-provoking, and clever prompts that will encourage them to draw, write, and create. They'll get prepared for their bar or bat mitzvah while also relieving any tension they feel along the way. Perfect for fans of Wreck This Journal and Tear Up This Book!
Some sample prompts:
- Scribble WILDLY on this page when you are REALLY stressed out.
- Staple a copy of the first thank you note that you messed up and couldn't send here.
- Draw a ladder. Write on each rung something you would like to do before you are bar/bat mitzvah.
Check out the video to see a finished Make This Journal!