How Judaism Makes Parents' Lives Work Better
Written by Behrman House Staff, 17 of January, 2017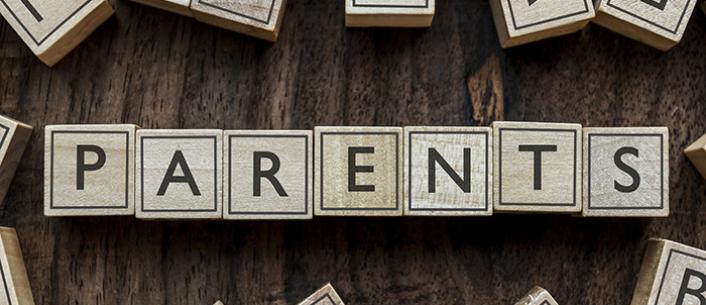 Parents are worried. Parents get frustrated. Parents are tired. Parents often feel inadequate in the face of tremendous responsibility and are just trying to do the right thing.
Judaism can help.
A colleague came for a meeting our offices the other day. As we were grabbing coffee and catching up before getting started, she noticed a copy of our new book , The Joys and Oys of Parenting: Insight and Wisdom from the Jewish Tradition. As a mom of two, ages 6 and 5, her eyes lit up as she flipped through the book. "Minimizing sibling rivalry! That's exactly what I need. They're at each other all the time and I just am never sure what I should be doing."
Authors Maurice Elias PhD; Marilyn Gootman, EdD; and Heather Schwartz, M.A., show us how Jewish tradition lines up with modern child development research and what we now know about social-emotional learning to give today's parents guidelines, confidence, and comfort as they navigate their way in raising their children into responsible, loving, and joyful people.
In an interview this month with Dr. Elias, WPKN radio host Chuck Wolfe of the Emotional Roadmap series explored some of the underlying tenets of the book and how anyone involved in raising a child can benefit. "Even with all the uncertainty in the world right now, at the end of the day it's what happens in our homes that is the most powerful for children."
With a focus on the benefits of a stable, calm household, the value of routine, the returns from expressing kindness and gratitude, the importance of making sure children feel heard, and the rewards of generative problem solving, The Joys and Oys of Parenting provides both inspiration and specific ideas that parents can put into practice immediately. It also shows that it's often the small things we do that can make a big difference to our children.
The Joys and Oys of Parenting is more than a parenting book, however. Its chapter-by-chapter discussion guidelines, together with instructions for creating multiple-session parent education programs for parents, make this a welcome resource for congregations seeking to connect to parents beyond the drop-off line and bring them together into a supportive community that can sustain itself over many years.
Dr. Elias, based in the New York/New Jersey metropolitan area, and Dr. Gootman and Ms. Schwartz, both based in Atlanta, are available for speaking engagements and also for webinars to help you create an ongoing parenting group based on the book. Contact us for more information.