How to Get Help with the Online Learning Center
Written by Behrman House Staff, 15 of September, 2017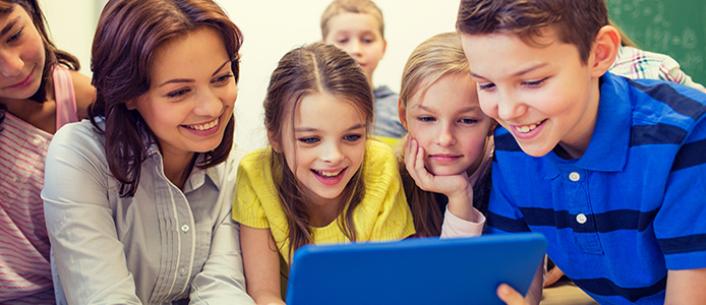 At Behrman House, we understand that everyone comes from a different background, with different levels of familiarity with technology. We understand that new things can take time to learn and that it's often helpful to have someone's advice. That's why we offer several options if you need tech help to get your learners off to a good start.
Online Tutorials

Visit BehrmanHouse.com and hover over Online Learning Center in the top menu. This will generate a drop down menu, where you will find tutorials that can assist you in the Online Learning Center. Whether you are still on the fence and haven't decided if you'd like to use the Online Learning Center, or if you need a little extra help getting started, this section of the website will be useful.
Try our Educator Guides & Tutorials link to watch videos on how to get started and which steps to follow. For more specific questions, visit our FAQ page to receive a quick how-to.
Submit a Support Ticket
If you are having problems creating a username, logging in, a general problem on the web, or have found a bug during an online session, we encourage you to submit a support ticket. Filling out a support ticket will put you in direct contact with our tech professionals as well as keep a tracked record of your conversation.
To fill out a support ticket, either click here or visit our main Behrman House page. On the right-hand side, you will see a list of options for what you want to do. Click 'contact us.'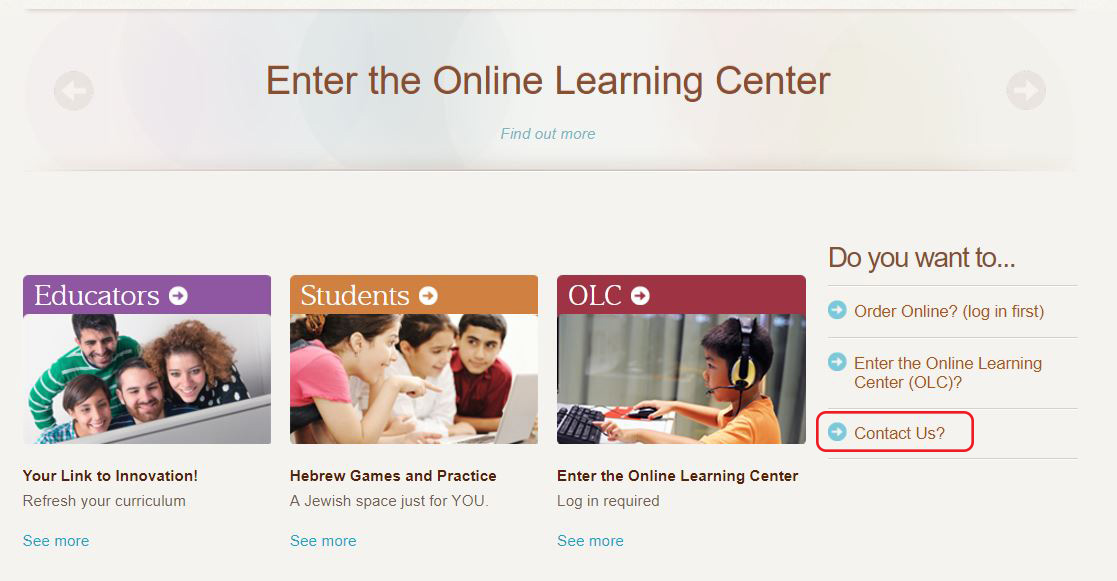 This will bring you to our contact page. The second option listed will allow you to fill out a support ticket.
Simply fill out the form (shown below). Give your message a brief title, explain the problem you are having and choose the relevant categories that help describe your issue. One of our technology specialists will respond within one business day.

Reach Out to Our Customer Support Team
You can always reach out to the Behrman House Customer Support staff by phone or email. The Customer Support team can be reached at 973-379-7200 or customersupport@behrmanhouse.com. Our team is available by phone Monday through Friday between 9:00 am and 5:00 pm Eastern time.
We look forward to providing the help you need to make the best use of the Online Learning Center.