Jewish Wisdom For Today's Parents
Written by Behrman House Staff, 08 of November, 2016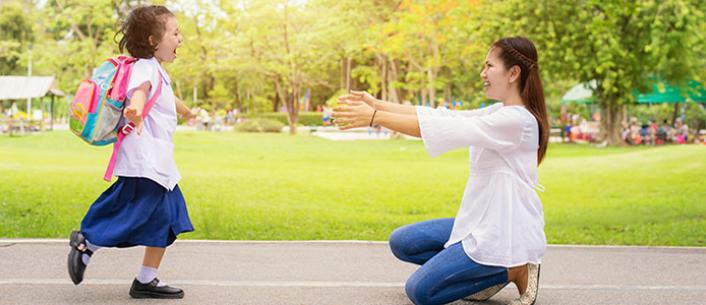 Of all the child-raising challenges Dr. Maurice Elias has counseled parents on in his long career, anger tops the list. Not childhood aggression, however, but parental tempers.
"Anger is corrosive," he says, "Children don't hear the words you're using, they just feel your anger in their core."
Elias, co-author of The Joys & Oys of Parenting: Insight and Wisdom from the Jewish Tradtion, has begun a speaking tour at congregations and schools about how to keep open relationships between parents (and grandparents) and children and bring shalom bayit, peace in the home.
Each of the seven sections offer practical ideas, advice, and inspiration for raising children into confident, kind, responsible adults.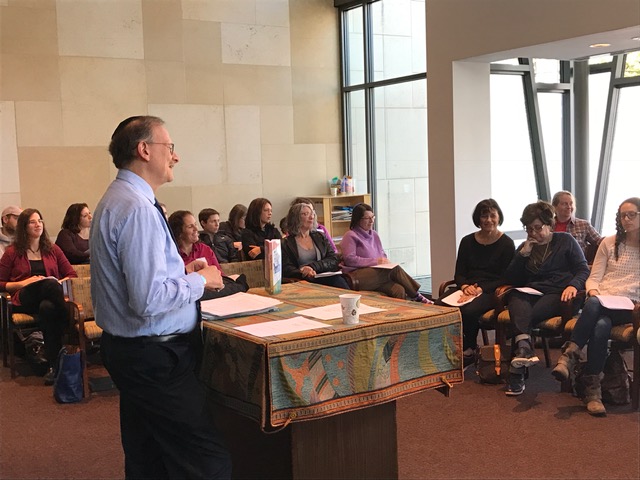 In advance of a recent discussion at Congregation Beth El in South Orange, New Jersey (pictured here), Elias sat down with New Jersey Jewish News. Here's an excerpt:
NJJN: What was your goal in writing The Joys and Oys of Parenting?
Maurice Elias: ...There is a gap between what happens in the religious education world and what happens at home. We want to bring these worlds closer together. We want to make clear for parents ways they can incorporate Jewish values in their home in ways that make sense, and not necessarily religiously. That may sound like a contradiction, but there's a lot of wisdom in our Jewish tradition that also turns out to be consistent with social emotional education.
NJJN: You dedicated the book to the memory of Rabbi Yakov Hilsenrath, former religious leader at the Highland Park Jewish Center-Congregation Anshe Emeth. Can you discuss his influence on you?
Elias: Back in the 1980s, [he] started what he called PEP: the parenting education program. He recognized that parents' approach to Jewish education was basically dropping their kids off and picking them up. What can you possibly accomplish if the parents themselves are not being educated Jewishly? So while the kids were in Hebrew school, he was meeting with us parents.
An example: For parents like myself, who did not grow up with the tradition of Shabbat, he had a simulated Shabbat on Tuesdays. We could experience it and take notes. (He tried to do it on Fridays but there was time pressure and no one could take notes.)
"Shabbat on Tuesday" inspired a large number of parents who did not grow up with Shabbat to incorporate elements of it into their family life — and it could be just having a meal together. You'd be hard pressed to find a magazine article or a book that does not say family coming together for a meal [is important]. He made it very clear to us, even for folks who weren't fully observant, the importance of gathering everyone at the dinner table at least once a week. And he would say why not do it on Friday night? His view was if that's all you did, that's fabulous. If you did a little more, so much the better.
Read the complete interview here.
Each section of The Joys & Oys of Parenting applies problem-solving techniques to just about every parenting challenge. Elias, with co-authors Marilyn E. Gootman, EdD, and Heather Schwartz, MA, offers tips on how to move from oy to joy by focusing on the following key questions:
1. How can parents create a peacful home?
2. How can parents help their child feel more secure?
3. How can parents empower their child to face life's challenges?
4. How can parents teach their child responsibly?
5. How can parents motivate their child to succeed?
6. How can parents guide their child to be kind?
7. How can parents inspire their child to be appreciative?
A discussion guide at the end of the book provides a framework for engaging parents in small, ongoing groups. Discussion groups can be safe spaces for learning about raising children, share and test ideas, and help each other based on our varied experiences. They allow parents - as well as grandparents, foster and stepparents - an opportunity to reflect on their own current practices and come away with new ideas from other parents, centered around and inspired by ideas from this book.
The Joys and Oys of Parenting is available for purchase at Amazon.