More Hebrew in Harmony Digital Prayer Companions Coming April 1
Written by Behrman House Staff, 28 of March, 2017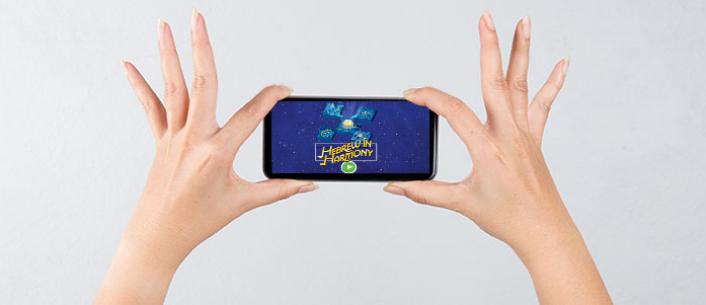 Coming April 1: the digital companions to five new prayers from the Hebrew in Harmony series.
The new available prayers are:
*Avot V'imahot
*Birchot Shalom
*G'vurot
*K'dushah
* V'ahavta
The five additional digital prayers will offer you the choice of either the Reform or Conservative variation.
These additions to the groundbreaking music-based program for 4th-6th graders are part of the three essential elements that all work together to create a rich learning experience for students:
1. A 16-page student journal
2. A digital companion with videos, games, music and recording capabilities.
3. A Curriculum Core for with three full lesson plans for each prayer
This groundbreaking series includes student and teacher materials - both print and digital - with dozens of inspirational activities to help students engage with the words and meaning of prayers. Choose from individual prayer modules and teach them in any order.
Haven't seen the digital companion yet? Try it out here.
If you already have the Hebrew in Harmony Full Digital Access, the new components will be automatically added to your web version on April 1 at no extra charge (still just $9.95 for a 12-month license). If you're accessing Hebrew in Harmony on an ios device, the five new prayers with variations will be available August 1.
See the full list of Hebrew in Harmony prayers here.
Join our growing Hebrew in Harmony Facebook group for the fastest information and tips for success.