New OLC Feature Grants Directors More Control
Written by Behrman House Staff, 21 of April, 2015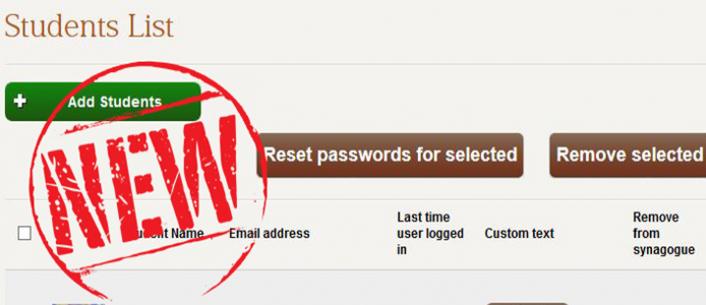 We've all experienced the forgotten password dilemma. Thanks to a new feature in the Online Learning Center, educators now have the power to reset passwords!
Now when Educational Directors select the view all option in the members tab a new 'Reset Password' option is available.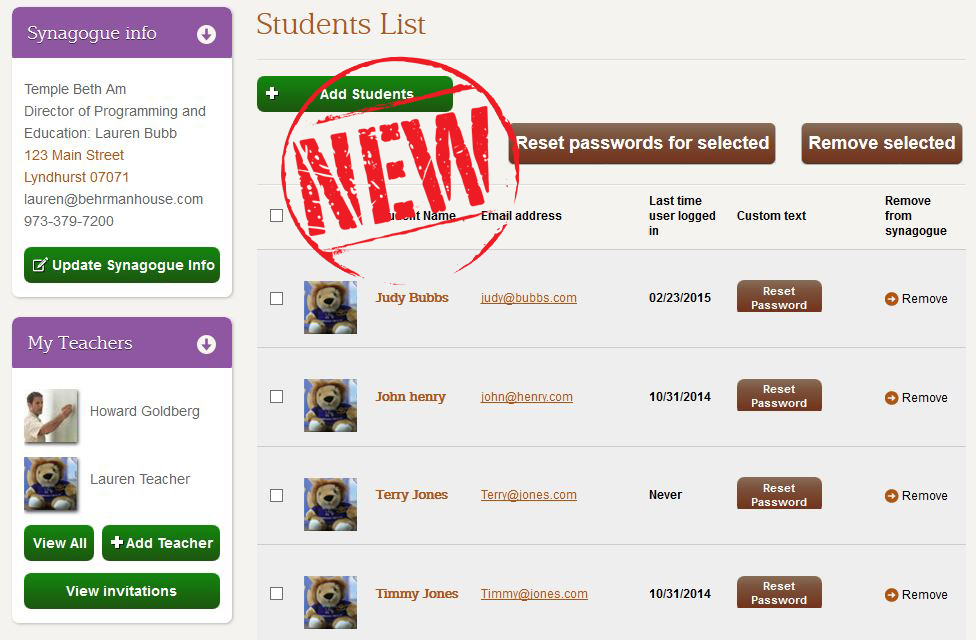 When a student's password is reset a one-time password will automatically be generated for the student to access and reset their password.

This new feature is available now for Educational Directors only.
Need additional assistance? You can find our user guides here or call customer support at 973-379-7200.
We are always at work making the Online Learning Center work better for you. Your comments help -- simply click the green "Feedback" button from any page in the OLC and let us know about your experiences and any new features that would improve your experience.
Want to keep up with future upgrades? Subscribe to our Weekly Newsletter.
Are you ready to try the Online Learning Center in your school? Did you use it last year and want to get a head start preparing for this year? Contact us for a 15 minute consultation that will get you on your way!