OLC Talk: What Educators are Saying
Written by Behrman House Staff, 24 of February, 2014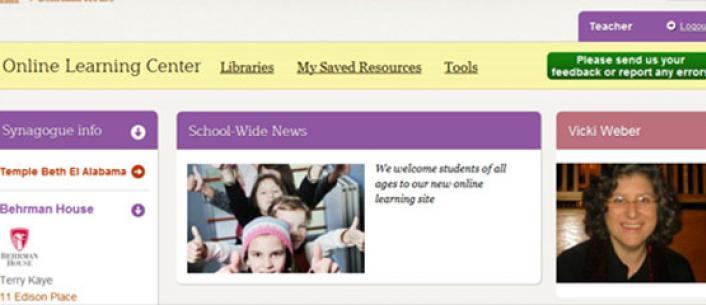 For two years the Online Learning Center has been providing extra Hebrew practice to over 11,000 students and 2,000 teachers and educators. Hear why educators are finding it useful.
Marla Wolf, Director of the religious school at Anshe Chesed Fairmount Temple, is using Ready, Set...Go Alef Bet! with the second graders because it provides a great set of tools to prepare them for third grade.
Cathy Berkowitz, Education Director of B'nai Torah Congregation, is using Kol Yisrael in her Hebrew differentiate program because it allows the students to practice prayers and vocabulary and also make meaning for their lives.
Agudas Achim Religious School's Director of Congregational Learning, Harvey Raben, is currently using Alef Bet Quest with second graders on the Online Learning Center.
"The parents and students involved in the Online Learning Center (OLC) are seeing increased learning and feeling good about what they are doing."
Are you ready to try the Online Learning Center in your school? Did you use it last year and want to get a head start preparing for this year? Contact us for a 15 minute consultation that will get you on your way.