Project Based Learning in the Supplementary School—Yes, You CAN!
Written by Behrman House Staff, 01 of August, 2012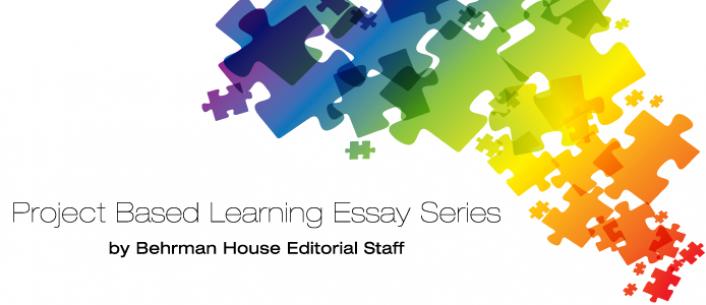 Learning is most effective when students take charge of their own experiences. But planning these experiences, and finding the time for them, can be a challenge. How then do we engage our students?
In the Behrman House Project Based Learning Essay Series, our editorial staff members write about ways to introduce this dynamic approach to learning in your own school, and provide an array of resources to get you started. Topics include an overview of project based learning, where to find resources for your classroom, and how to teach Jewish values and even Hebrew using a project approach.
Project Based Learning Essay Series
by Rabbi Mark H. Levine - September 11, 2012
by Aviva Werner - September 12, 2012
by Dena Neusner - September 20, 2012
by Terry Kaye - October 16, 2012
by Diane Zimmerman - December 18, 2012
Webinar: Using the Online Learning Center for Project Based Learning
The capstone to our project based learning essay series, this webinar reviews some of the basics of project based learning for the religious school environment and shows you how the Online Learning Center can be used to help you plan projects for your class and to help students document and share their learning along the way. You'll also get a look at some of the PBL lesson plans that Behrman House and Babaganewz have been creating just for you.
Watch the recorded webinar
(Scroll down to the Webinar Recordings section)
Check the schedule for upcoming PBL webinars
Free PBL Lesson Plan
The first project based learning lesson plan from Babaganewz is now available FREE in the
Behrman House Resource Libraries
. This lesson focuses on the Jewish concept of free will and challenges students to determine if it is ethical to install anti-drunk driving technology in cars. Students, working in groups as ethical consultants to an automotive company, will study sources related to free will and answer questions about the sources as they go along. Students will then present their findings to automotive company executives.
This 28-page lesson in PDF format includes all the sources and worksheets you'll need to facilitate the project in your class, as well as direction and helpful hints for teachers new to PBL. The unit is designed to take between 4 and 6 class sessions.
To find the lesson plan, search "PBL" in the
Resource Libraries
.
Do you know others who want to learn more about project based learning in the religious school? Do them a favor and forward this article!