Teach Outside the Box with Behrman House Materials
Written by Behrman House Staff, 08 of August, 2017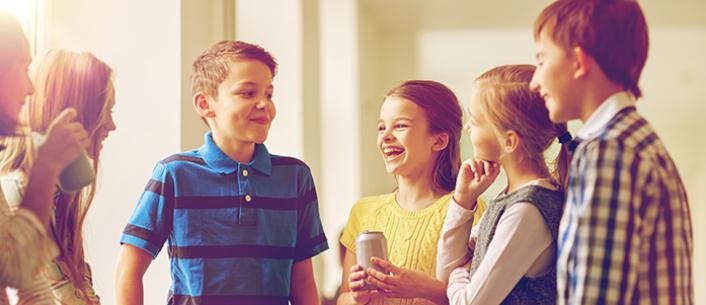 Encourage some playful interaction as well as quiet, mindful reflection with our Behrman House playing cards and student journals. Whether you're looking to teach Hebrew or Jewish values, these materials will get students moving, laughing, and thinking about their lessons in new and memorable ways.
Also available for educators is a new pedagogical resource from Batsheva Frankel. Scroll down to learn more about The Jewish Educator's Companion: Practical Tools & Inspirational Ideas.
Playing Cards
Games are more than just fun. They provide informal, hands-on learning opportunities that also build positive memories. Yes, they're learning. And yes, it's fun.
Students can learn or reinforce Hebrew while playing their favorite card games. This colorful 52-card deck includes directions for six sample games, plus four short Hebrew word lists. In Hit the Hay, for example, players try to collect the most cards by slapping cards if the word contains the letter hay placed face up in the center
You can adapt your favorite cards games to this deck or even create your own. Designed for children through grade 4.
Designed for pre-teens and teens by educator Robyn Faintich, this set of 58 cards uses informal play for team building, values clarification, and skills building.
Each card in the deck includes the name of a significant Jewish value in English, Hebrew, and transliterated Hebrew, along with a one-sentence explanation to help clarify the value. Each deck includes instructions for 13 different games, including "Judge and Jury," "What's Important to Us?", and "Say It in Hebrew!"
Student Journals
Allow for a moment of quiet reflection through journaling. Students can improve writing skills, ask questions, and construct their own learning while also gaining an understanding of Jewish values.
Guide students as they explore dramatic stories and reflect on the Jewish values that can help us navigate our communities and world today. In a special journal format, this two-volume series (Jewish Values in Genesis: If I Could Ask Abraham and Jewish Values in Exodus: If I Could Ask Miriam) features writing prompts, hands-on activities, discussion questions, and an accessible design. Each volume presents a unique opportunity for each individual student to plan and execute a project based on what he or she has learned.
Invite students to explore Jewish values through our holiday traditions and stories. Walk your students through the calendar year, interact with each holiday, and explore one or two Jewish values through rituals and themes. Students will have the opportunity to make connections between Jewish traditions and their everyday lives.
For Educators
Learn from educator and writer Batsheva Frankel in her latest book, The Jewish Educator's Companion: Practical Tools & Inspirational Ideas. This new educational guide offers a little bit of educational philosophy and a lot of practical tools for Jewish educators of all kinds. The Jewish Educator's Companion features templates for easy customization, practical tools, directions for dozens of games and activities, a Jewish twist on STEM, and personal stories from Batsheva's career. Teachers will have the opportunity to grow while creating their own lessons and learning materials that can be used year after year.
The Jewish Educator's Companion also makes a great teacher gift for the start of the year. Order ten or more copies and receive 25% off*.
*This discount does not apply to the other items in your order. Standard shipping rates still apply.