The Gateways Haggadah: A First of Its Kind
Written by Behrman House Staff, 19 of January, 2015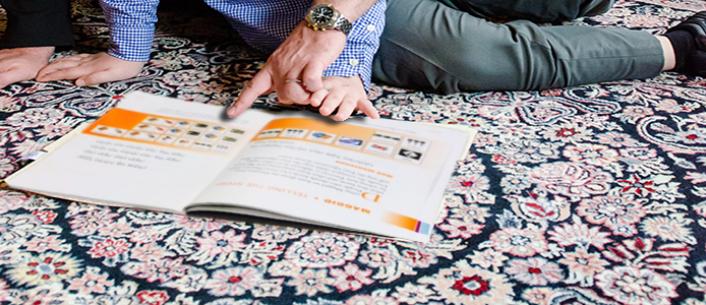 Behrman House proudly collaborated with Gateways: Access to Jewish Education to welcome families with children of all abilities and disabilities to their Passover table with the help of our new haggadah.
In a recent article from The Jewish Advocate by Director of Marketing and Communications at Gateways, Rachel Fadlon provided a little insight behind The Gateways Haggadah: A Seder for the Whole Family.
Before being published earlier this month, The Gateways Haggadah: A Seder for the Whole Family was an in-house learning tool for Gateways' Sunday Program students who have a range of disabilities. Author, educator, and curriculum specialist at Gateways, Rebecca Redner, created the haggadah to help students at Gateways understand and participate in Passover seders with their families.
"If this haggadah had only been used to enrich the Passover celebrations of our Gateways students and their families, dayeinu, it would have been enough," Redner said. "But now we have the incredible opportunity to share our haggadah with families and educators everywhere, giving them the chance to make Passover accessible and meaningful for their own children."
The haggadah presents over 150 picture communication symbols developed by Mayer-Johnson™, the leading creator of symbol-adapted special education materials to assist individuals in overcoming their speech, language, and learning challenges along with photos of children with and without visible disabilities - just how any Jewish family might look.
The Gateways Haggadah: A Seder for the Whole Family is available now, with special quantity discounts available for religious organizations.
Read the full article here.
About Gateways: Access to Jewish Education
Gateways provides high quality special education services to enable children with diverse learning needs to participate meaningfully in Jewish life.
Gateways has been selected as one of North America's top 82 innovative Jewish organizations in the tenth annual Slingshot Guide and in the Women and Girls Supplement.
For more information on Gateways, visit their site at www.jgateways.org.