The Minecraft Sukkah Server is Back!
Written by Behrman House Staff, 25 of September, 2015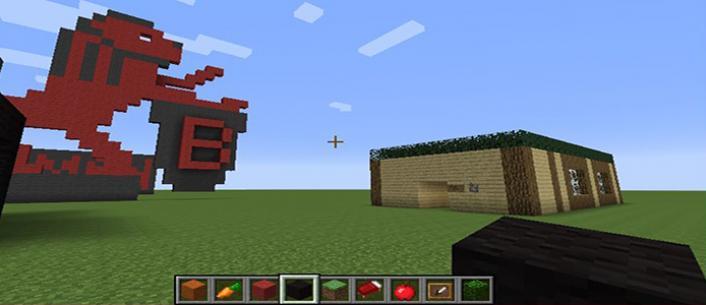 Last year we introduced a Sukkah Server for the popular game Minecraft - and did we get some creative results!
When Minecraft broke into the educational world three years ago, teachers quickly enjoyed the creativity and problem-solving that students learned from such a simple game.
We enjoyed it too and want you to join us on the new Sukkah Server.
Minecraft is a limitless game made from breaking and building blocks. Players can adventure on their own or play with friends on multiplayer servers.
To join us on our Sukkah Server, download Minecraft version 1.7.10 here and choose the multiplayer option.
Once you have joined us, please be respectful of other people's sukkah's. Instructions are waiting for you when you join our world.
Minecraft is available for PC/Mac for $26.95