There is Still Time to Subscribe! Great Articles Direct from Israel in Zim Zoom Magazine
Written by Behrman House Staff, 12 of September, 2012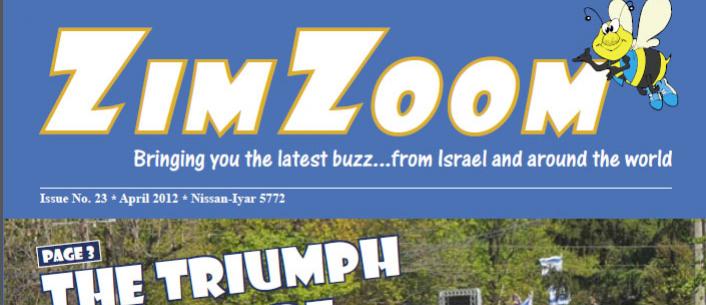 Zim Zoom Magazine coming to the Online Learning Center
There is still time to get your expanded digital version of Zim Zoom with your direct-from-Israel print subscription--at no extra charge!
Behrman House has partnered with Good Times Ltd to bring Zim Zoom Magazine to your students. Beginning this fall, your 3rd-7th grade students can get a combined print and digital subscription that will bring engaging coverage of today's Israel right into your classroom and give your students access from home as well—all for one low price.
Created in Israel, Zim Zoom Magazine features topical articles in English on people, places, and events plus fun facts that will give students a taste of life in Israel today. Short pieces in Hebrew, along with Hebrew vocabulary and activities, support your language efforts by letting students see Hebrew in action.
Your students will receive a print magazine direct from Israel to your classroom eight times during the school year. In addition, each student will also have access to an expanded online version of the magazine that includes four pages of additional articles and materials from Babaganewz—all right inside the Behrman House Online Learning Center.
Order now and get 68% off student subscriptions of Zim Zoom--only $9.99 per student (plus $2.95 shipping and handling).