Stories from Count Me In to Complement and Enrich Hineni
Count Me In: Jewish Wisdom in Action, our 5–7th grade book on Jewish values, includes stories from biblical and Talmudic texts, Jewish folklore, and modern literature—many of which complement and enrich the prayers in Hineni.
Below are PDFs showing two examples:
Example 1
The legend in Count Me In, page 57, about why the Jews received the Torah expands on the theme of the Torah as a tree of life in the chapter on Eitz Hayyim Hee in Hineni 3.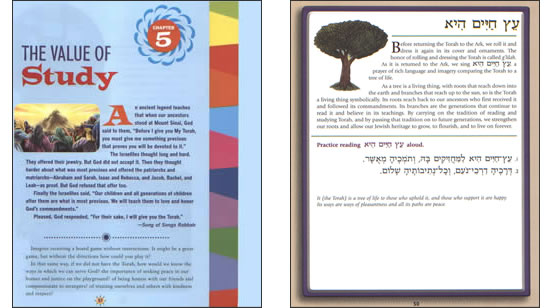 Example 2
The story in Count Me In, page 91, of a judge who combined justice and mercy illustrates the theme of God as a Merciful Parent in the chapter on Av Harahamim in Hineni 3.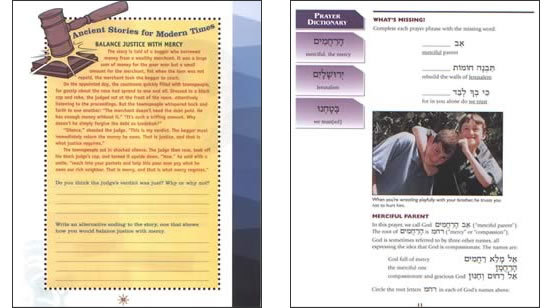 View Count Me In and explore Hineni.