Get Answers to Your Tech Support Questions
Written by Vicki Weber, RJE, 21 of September, 2011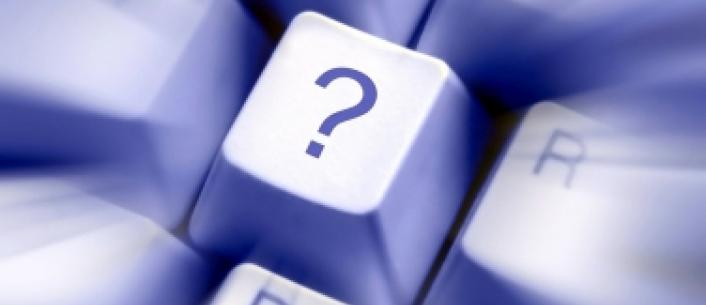 Adjusting to new technology tools can feel challenging, but you are not on your own. Here are some tips to finding answers to your tech questions, and to give us feedback on how our software is working for you. We are always working to improve our materials and make sure they are easy to use.
Check out the list of Frequently Asked Questions.
We keep track of the questions you ask, and when we start to hear a question asked several times, we write up the answer and post it to our FAQ page. There is a link to our FAQ page at the bottom of each page on our website, under the heading Explore and Shop. There is also a link on the right hand side of our home page, under Do you want to . . .Get Answers to Tech Questions?
Take a Look at our Product Q&A Forum
Your question is not on our FAQ page? Take a look at our Product Q&A Forum. You can find this at the bottom of every page on our main website. Here you will find direct links to question Forums for Alef Bet Quest, Kol Yisrael, and Experience Modern Israel.
Conduct a Search
Type Tech Support in the search box located in the top, right-hand corner of each page on our main website (www.behrmanhouse.com). A list of search results will help you navigate directly to the relevant product forum.(Please note, if you are on our e-commerce site (the blue and white pages) please click on the juggling lion in the left hand corner to get back to our main web site (the brown and white pages with the red shield) for the appropriate search bar).
Don't see your question answered? The next step is to
Post Your Question on Our Product Forum
We are always monitoring our product forums, and will answer questions posted there. We are eager to get your feedback on what is working and what needs improvement.
Email Your Question
We respond to emails within one business day. Email your question to customersupport@behrmanhouse.com.
More Resources
Explore our What's New in Hebrew page to find a variety of helpful Hebrew resources, including videos showing how to use Kol Yisrael and Alef Bet Quest, parent letters, review sheets, answer keys, and additional materials. It's located in the main menu under TEACH on our homepage.
We're working to make our site a useful resource that makes your job simpler.