New Passover Books Now Available
Written by Behrman House Staff, 14 of February, 2017
Passover is quickly approaching but no need to worry! With new Passover books on Amazon, you'll be able to find new resources that work for you and get them at your door quickly and easily. Amazon Prime members receive free two-day shipping so you can take your time creating the perfect Passover experience for students and families.
Are you planning an event for your synagogue and wish to purchase the following books in bulk? Be sure to email us and let us know! Use the following chart to see how much your religious institution can save when ordering for a large event:
| | |
| --- | --- |
| 25-49 copies | 30% |
| 50-99 copies | 35% |
| 100+ copies | 40% |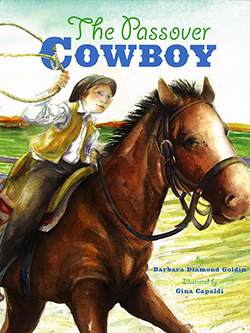 "Faster, faster," Jacob urged his pony, Rosa. He had to hurry now.
It was getting late, and Passover was starting tonight!
Until last year, Jacob and his family had lived in Russia, where he and his friends would run in and out of each other's homes, one house right next to the other. But now his family had moved to Argentina, and to Jacob, it seemed that friends were harder to find in this new land. Could his new friend Benito join them for the seder? Would he? Could a Passover meal here in Argentina — with cowboys, ponchos, chickens, and horses — feel like home, too?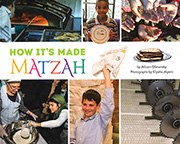 How is matzah made?
When and why do we eat it?
What is Passover, anyway?
Meet the people who make matzah — by hand or in factories — and see how they keep to the strict 18-minute limit, mirroring the Israelites' race against time over 2,000 years ago. Find out how the matzah-making process is more than just mixing flour with water, and shows us the value of doing things together.
Bake your own matzah, decorate an Elijah's cup and grow your own greens. Watch it all unfold with more than 100 stunning photos that reveal a fascinating world behind the scenes.
The Family (and Frog!) Haggadah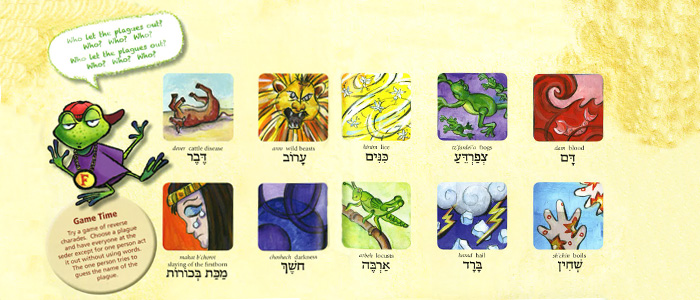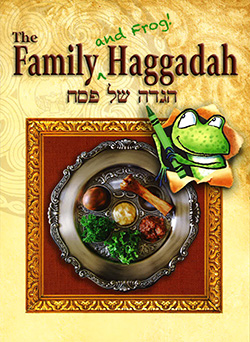 Make your seder different from all other seders! Start with a traditional Haggadah text, add vibrant artwork, your favorite songs, and fun facts to it. Then add a hopping frog to its pages, and you'll get...
The Family and Frog Haggadah!
Pass on your timeless heritage while creating new seder traditions that you and your family will look forward to repeating year after year.