New Prayer Modules in Hebrew in Harmony Coming Soon!
Written by Behrman House Staff, 06 of December, 2016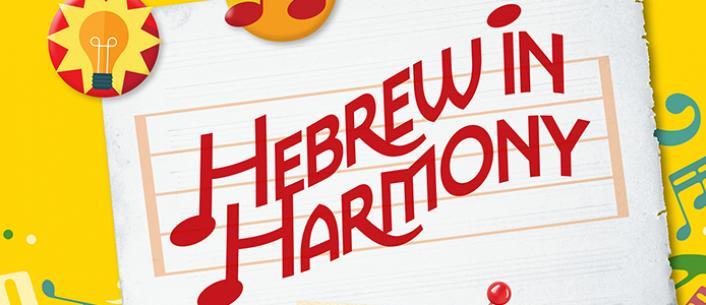 Coming mid-January: seven new modules in the Hebrew in Harmony series.
This next phase of the groundbreaking music-based program for 4th-6th graders includes seven new prayers and dozens of inspirational activities to help students engage with the words and meaning of prayer.
The new prayers are:
*Avot V'imahot
*Birchot Shalom
*G'vurot
*L'chah Dodi
*K'dushah
*Mi Chamocha
*V'ahavta
What materials will be available?
Beginning January 15, you'll have access to:
*Seven new student journals, one for each prayer
*Lesson plans (3 lessons for each prayer) and assessment pages from the Curriculum Core.
*Music and digital companion for L'chah Dodi and Mi Chamocha**
**Note: The digital components will automatically be added to Full Digital Access version of Hebrew In Harmony at no extra charge (still just $9.95 for a 12-month license) beginning January 15. Individual digital modules for these prayers will be available in April.
Current pricing information is available here.
What will Golem members receive?
Golem members will receive the seven new student journals in a yellow Hebrew in Harmony pocket folder and the new lesson plans to insert in the Curriculum Core binder.
For just $99 per year, Golem Express members receive advance copies of all our new materials, free shipping included. Retail cost for these materials is around $250. Sign up now for the 2017 shipments.
When are the other five digital pieces coming?
April 1. They too will automatically be added to the Full Digital Access at no additional charge. For those digital prayers with variations for Reform and Conservative practice, you will be able to choose the prayer variation you prefer.
What if I already have the Curriculum Core?
If you already own the binder with the Introduction and first eight sets of lesson plans, you can add on the new lesson plan materials for $19.95. If you do NOT own the binder, you'll be able to order the entire available Curriculum Core (covering 15 prayer and blessing modules) for $39.95—and get all the lesson plans released so far.
Are there more prayers coming in the future?
Yes! In January 2018, we'll release: Aleinu, Ashrei, Torah and Haftarah blessings, concluding prayers, and the Torah service.
Click here to learn more about Hebrew in Harmony