Remembering Jacob Behrman: Reclaiming and Proclaiming My Father's Service Record
Written by David Behrman, 12 of July, 2017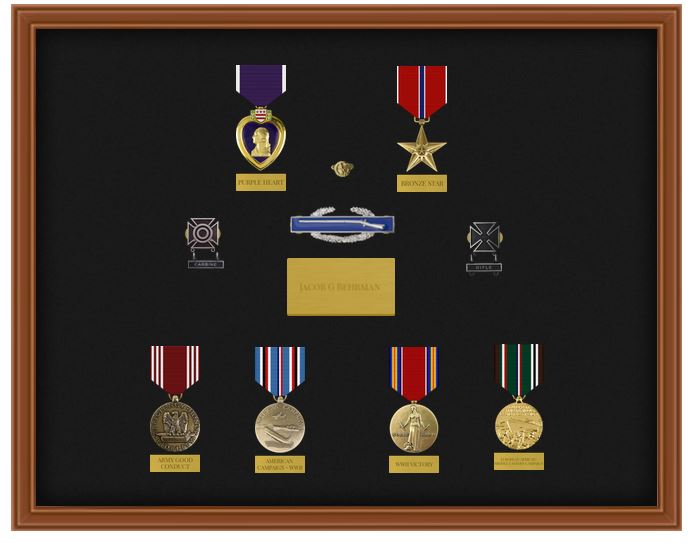 Though he rarely spoke of it, my father was badly wounded as an infantryman during World War II, fighting in the Battle of the Bulge. Though he "earned" a Purple Heart for the experience, and it turns out also a Bronze Star and a few other medals, he was proud above all of his Combat Infantry Badge. Reason being: you could only get that one for being in actual ground combat, the grittiest of the Army's tasks and from my reading something only 1 in 10 soldiers have to experience.
He was Missing in Action for something like 3-6 months (family lore is unclear), was found within the maw of the Army's medical system on a hospital ship coming back to the US, was discharged as Private from Upton NY, and as is the wont in our family, went into the family business.
Fast forward decades—my father's house was broken into, and among the items stolen were his medals, which he kept unshown and largely undiscussed. He didn't replace them and although I thought about doing so from time to time, I never did.
Until a few months ago when (for reasons I don't understand myself) I called our Congressman and asked if they would help us work the government bureaucracy and get new medals. Too late for my dad to see them, but nonetheless I was compelled. And last week, Congressman Leonard Lance presented them to Vicki, Rebecca, Benjamin, and me. (Joel—sorry that you were stuck in Williamstown.)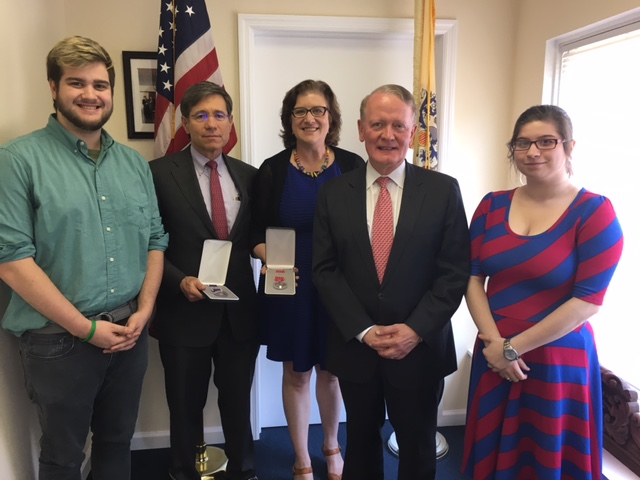 I do wish I'd done this when my father was alive. Another reminder of the importance of doing things now rather than later. But I'm glad to have finally done it, and glad (notwithstanding my father's reticence) to publicly proclaim his service and his recognition for it.